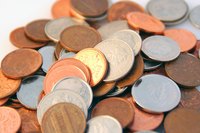 When you invest for the short term, your No. 1 priority should be safety. You cannot afford to take a lot of risk with short-term money because you already have a goal established for those funds. As an investor, you have a number of ways to make the most of short-term investments, and choosing the right one means looking at your specific time horizon and your needs.
Savings Account
If you need absolute safety and ready access to your money, a savings account is the perfect vehicle. You might not earn a lot on the money you set aside, but you know that the funds are safe, and that they are insured by the Federal Deposit Insurance Corp. (FDIC). As long as you choose an FDIC member bank, you are protected up to $250,000 per account. You can boost your return somewhat by seeking out a high-yield savings account. Just be sure to read the requirements carefully, since some high-yield accounts require a monthly direct deposit or a minimum opening balance.
Money Market Account
Money market accounts tend to pay a bit more than checking or savings accounts, but they are just as safe. As long as you choose a bank with full FDIC coverage, you have that same $250,000 level of protection. Money market accounts tend to be a bit more restrictive, however. Some accounts require large minimum balances and restrict the number of withdrawals you can make in a given time period. It is important to read the fine print carefully and understand all the rules before opening a money market account.
Certificate of Deposit
If you have a longer time horizon, you can boost your return by purchasing a certificate of deposit. With a CD, you agree to keep your money invested for a specific amount of time in return for a higher interest rate. You can find CDs with terms as short as three months or as long as five to 10 years. The key is to balance your short-term need for the money against the higher return you can make with a longer-term instrument.
Short-Term Bond Funds
A short-term bond fund can be a good investment and depending on the fund the yield can be higher than CDs or money market funds. But these funds are not without risk, and it is important to measure the potential loss against the increase in yield. Bond funds are sensitive to movements in interest rates, and the net asset value of a bond fund tends to decline as interest rates rise. Short-term bonds are less affected by these interest rate changes than longer-term funds, but the risk is still there.