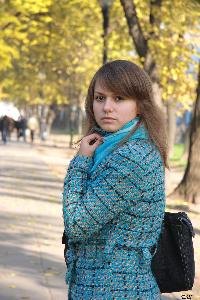 College graduates are walking off the stage to the strains of "Pomp and Circumstance" at graduation only to find that their years of academic toil may not pay off as they had planned. If these students opted to take out student loans, their decision to borrow money will affect their financial decisions far into the future.
Student Decides Loan Amounts
At the time a college student receives approval for a student loan, he is able to decide how much he will borrow. Some students qualify for scholarships and Pell grants, but because of the increasing cost of tuition, the aid doesn't cover everything. These students turn to student loans to cover, not only the shortfall, but expenses not related to school –– rent, spring break trips, televisions and electronics, and tickets for concerts, according to the "Democrat Chronicle." When the student receives his award letter, he can choose to accept the full amount of the loan being awarded or he can opt for a smaller amount.
High Loan Obligations
Even though some college students keep their loan obligations low, borrowing less than $30,000, the effect of the soft economy means they are not able to find jobs related to their college majors. If these students are able to find work, they are likely to be working part-time, for little more than minimum wage. Other students who are still in school have done the math, figuring how much they would ultimately owe and basing future employment decisions on probable monthly loan payments.
Effect of High Student Debts
High student loan balances impact the employment decisions of college students preparing for graduation, as well as those who have already graduated. A dream conceived by a student when he was a child may wind up being delayed as that student faces the reality of his loan repayment obligations. Monthly financial obligations dictate accepting a more mundane job offer.
Thirty years ago, college students were able earn almost everything they needed to pay for college, as long as they saved much more than they spent. College tuition rates have risen twice as fast as consumer prices; worse, the cost of college has increased faster than the rate of pay for college students who work in low-wage positions.
Plan Ahead, Borrow Less
High school students, college students and their families can take several steps to lessen the need for student loans. These include taking Advanced Placement courses in high school, participating in a dual-enrollment program at a community college nearby, taking the first two years of college classes at a community college, then transferring to a four-year institution and opting to attend college at a state university rather than at a private institution, writes "Houma Today."
College students can continue living at home to save on living expenses and, if possible, they can work part-time during the school year and full-time during the summer. In addition, college students can take courses during the summer session, when tuition costs are lower. These students should also work to finish school in four years, which helps to keep college costs lower.