No matter how well you pack some foods to take to a party, a few sharp turns and steep hills can leave them all over the floor or a mushy mess. But plenty of foods can handle the ups and downs of travel. For example, most salads don't mind a good shaking up. Pack cold items with ice packs in a cooler because it's important to keep the temperature at 40 degrees Fahrenheit or below to prevent dangerous bacteria from contaminating the food. Likewise, keep hot foods above 140 F.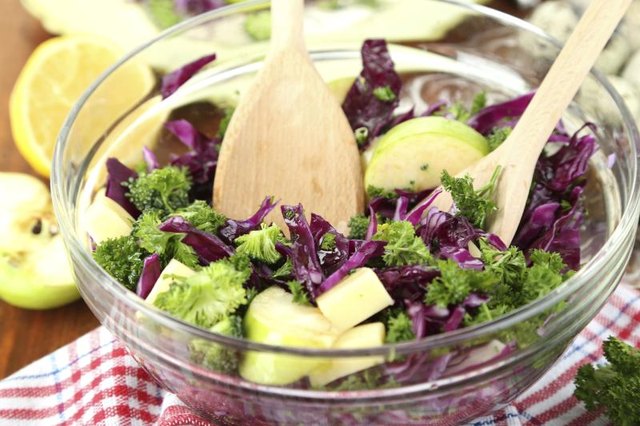 (serezniy/iStock/Getty Images)
Finger foods that aren't fussy allow you to quickly set your contribution out and get down to partying. Wrap dates stuffed with almonds in waxed paper and tape them shut. Make skewers of whole grape or cherry tomatoes, cheese cubes and fresh basil leaves, and wrap with plastic wrap. Assembling canapes at a party is a little more work but is visually enticing. Take a shortcut by purchasing jars of bruschetta toppings to dollop on cucumber rounds or crackers. Refrigerate cold foods for at least a couple of hours before you leave to help maintain proper temperature during transportation, then pack everything straight from the refrigerator into a cooler with ice. Fill any empty space with ice packs to maintain the cold temperature. Place any raw meats at the bottom of the cooler so potentially bacteria-laden juices don't drip on other foods.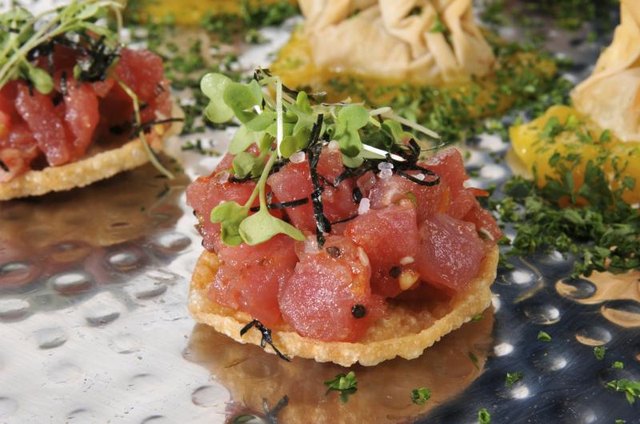 MSPhotographic/iStock/Getty Images
A gratin is fancy enough for a party and sturdy enough to travel because the topping will help hold the filling in place and it's served in the same casserole dish it's cooked in. Potatoes are traditional in gratins, but add your own twist with different vegetables, including broccoli, winter squash or eggplant. Top the gratin with artisan cheeses and breadcrumbs. Completely wrap the fully-cooked gratin in its casserole dish with foil as soon as it comes out of the oven because the temperature of the dish needs to stay at 140 F or higher for food safety. Wrap in a thick towel to help keep the heat in and don't let the dish sit out for more than two hours. Bring a food thermometer with you and reheat the dish to 165 F when you arrive.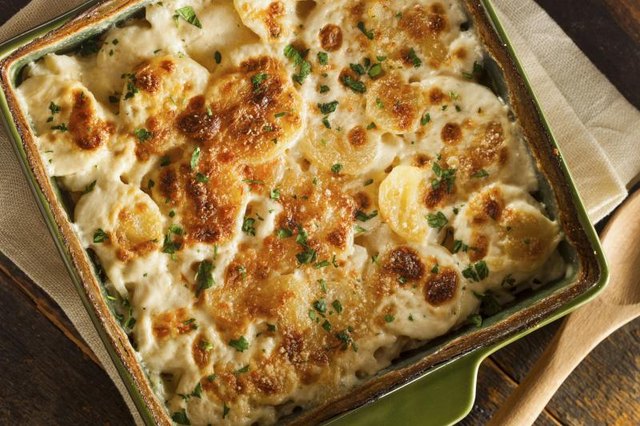 bhofack2/iStock/Getty Images
Salads with beans and vegetables won't fall apart or become too soggy during travel. Black beans and corn are a good base for a Southwestern-style salad, or try white beans and pickled vegetables, such as artichoke hearts or green beans. Being shaken up in a car will just help deepen the flavors of pasta salads. Use a vinaigrette dressing rather than something dairy-based, which spoils more quickly. Metal or glass bowls with plastic lids work to both transport and serve salads. If the bowls are too large to pack in a cooler with ice, fill glass jars with tight lids with the salads and pack those in the cooler. Put vegetables in zip-top plastic bags in the cooler.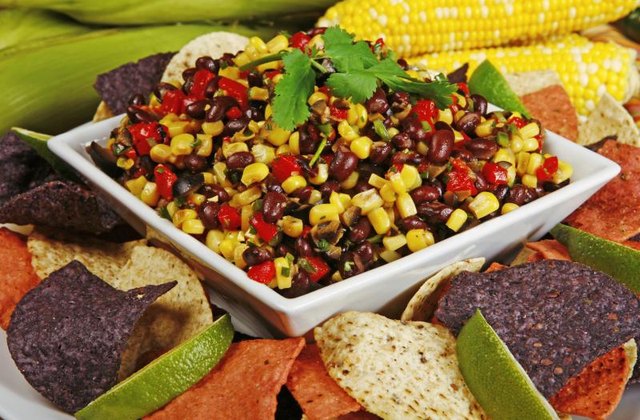 Jack Puccio/iStock/Getty Images
Forgo crumbly cookies for sturdier desserts. A flourless chocolate cake is dense and rich enough to slice thinly to serve many people. Wrap a whole pound cake in plastic wrap, slice it up at the party and drizzle with a berry sauce packed in a jar and transported in a cooler. Cupcakes tend to topple, but brownies or bar cookies are easy to pack in the pan they're baked in and sliced at the party. Try to avoid desserts containing creamy dairy products because they go bad quickly and can't be left out for more than two hours, or just one hour if the temperature is above 90 F.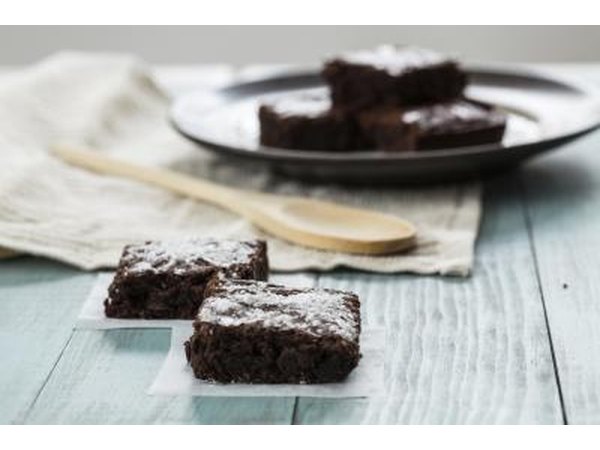 carolmellema/iStock/Getty Images
Promoted By Zergnet