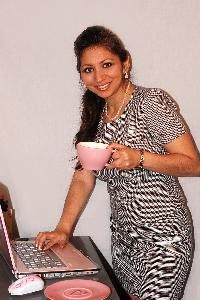 Positive and supportive work environments provide the foundation for engaged workers with a sense of investment in the functions they perform. According to the project management website All PM, employee morale is low when upper-level supervisors are retiring without adequate replacements. To meet the demands of the future, employers must create positive and productive environments, giving workers reasons to perform with excellence. Positive work environments share some basic characteristics with which management can take steps to identify.
Positive Values
A company's mission statement reveals its core philosophy toward its employees and shareholders. The employment website Monster advises that a mission statement can define behaviors that a company finds exemplary at every level of management and staff. When a company defines its commitment to excellence and ethics, the company can find ways to implement paths to excellence in its workforce. When employees share a company's vision, the culture of the workplace elevates.
Communication
Transparency and honest communication between corporate officers, management and staff create a sense of security in the workplace. When employees understand the directions in which they are asked to move and the reasons for implemented changes, they are less likely to create paranoid scenarios based in fear and job insecurity. When management invites and encourages feedback from staff, employees feel vested in the company's mission. While not every interaction can be stress-free, the way in which a company engages in communication with its workers changes the dynamics of that communication.
Strengths-Based Management
Management can approach employee development from a weakness-based or a strengths-based approach. All PM suggests that weakness correction has its place for some situations, such as reinforcing skills. All PM suggests a model in which employers regularly assess their workforce's strengths and adjust work assignments accordingly. Match strengths to tasks to yield productive results. Because tasks change and a worker's abilities shift depending on the task at hand, strengths-based management requires regular evaluation.
Respect for Life Balance
A positive work environment promotes employee health and values employees' family situations. Monster lists examples of programs and services that a company can provide to support health and to show its concern for employee well-being. Services include on-site daycare, heart-healthy cafeteria menus, natural lighting and ergonomic work areas.