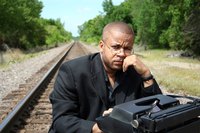 It's not easy to pinpoint the actual salary of a general writing consultant. Writing consultant positions are available in a variety of categories and levels of expertise. Typically, depending on your particular area of concentration and years of experience, writing consultants in 2011 can earn salaries ranging anywhere from $15 per hour to upward of $67,000 per year.
Technical Writing
Technical writing consultants typically write, edit and compose news and statistical reports, articles and technical and scientific documentations. Tech writers are most often required to have a considerable amount of knowledge regarding the particular areas of technology that they're hired to write about or edit. The Docsymmetry website reports that typical hourly rates for this position range from $50 to $85 per hour in 2011. Simply Hired and Career Bliss websites estimate that the average annual salary for technical writing consultants is between $46,000 and $56,000.
Contract Specialists
Contract specialists are writing consultants who specialize in editing, transcription and translation of legal and binding contracts. They're hired — or contracted — to scrutinize details of company policies and legal terminologies to create and compose effective legal contracts, as well as decipher legal jargon for executives negotiating contract deals. Simply Hired reports that in 2011, the average yearly salary among writing consultants specializing in contract writing is around $55,000.
Grant Writing
Grant writing consultants may have the most varying salaries in the industry compared to professional writing peers in other concentrations. As a grant writing consultant, you're responsible for composing, reviewing and editing proposals for funding through charitable contributions. Your hourly rate of pay can vary drastically according to your level of experience and the organization you're working for. According to GrantProposal.com, beginning grant writers typically earn about $15 per hour, while more experienced consultants require $1,250 per diem. It's not uncommon for major consulting firms to charge up to $10,000 for preparing a government grant proposal.
Ghost Writers
Ghost writers consult with authors of novels, reports, screenplays, articles and basically anything that needs to be written. As a ghost writer, you may be required to edit a rough draft, collaborate with authors or even do a majority of the creative writing based on an outline of your client's ideas or needs. According to Simply Hired, the average annual salary nationwide for ghostwriting consultants is between $5,000 and $67,000 in 2011.