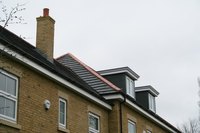 An executor is the person named in an individual's will charged with distributing the individual's estate when he dies. A solicitor or accountant may be named as an executor, but it is often a close friend or family member. The executor has a range of duties to complete when regarding the deceased and his affairs.
Legal
The executor must register the death with the relevant authorities and ensure he has the legal right to act as the executor of the will. This means applying for probate, the legal process that grants the executor the rights to manage the estate of the deceased and affect the conditions listed in the will. The probate authorities will require copies of the death certificate and the will, will assess the legal legitimacy of the documents and then, if satisfied, grant representative powers to the executor.
Information
It is the responsibility of the executor to contact all individuals mentioned in the will to inform them of the passing of the deceased and of their claim in the will. Individuals may well indicate in documents accompanying the will how each claimant may be contacted, but an executor may have to place newspaper notices or similar in an effort to find everyone.
Inventory
The executor must locate and catalog all of the parts of the estate listed in the will. He must list any assets, properties and financial holdings. These are likely to include pensions, investments, shares, insurance policies and tax documentation (the estate of the deceased may be liable for a rebate). The executor must also get evidence of any debt owed by the deceased; the estate must pay off any legitimate debts against it before any inheritance is handed out. If required, an executor can sell an asset of the estate to service a debt. The executor must also gain possession of the deceased's personal documents such as passport and wallet, as well as the keys to any properties.
Distribution
Once any debts and any other costs--solicitor's costs, death taxes--have been paid, the executor is charged with distributing the remainder of the estate to the heirs as directed in the will. He must ensure that any legal proceedings necessary to the receipt of assets, such as the registering of deeds to a property in the heir's name, are completed.
Records
Throughout the process of discharging the will, the executor must keep detailed records of all activity and transactions conducted with regard to the estate of the deceased. This ensures that the will can be executed as fully as possible, that debts and payments are not duplicated and that the executor can demonstrate his actions.