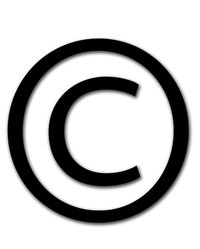 The Copyright Act considers scanning an image to be a form of reproduction and, therefore, the person scanning needs permission from the person who holds copyright. Copyright law offers very similar protection to different forms of cultural expression, such as photographs, books and sound recordings. A copyright allows the holder to exclude others from using her work and covers digital formats such as scanned images as well as traditional formats.
Copyright Protection for Images
The U.S. Copyright Act deems images to be in the visual works category of copyright protection. Copyright automatically belongs to the creator as soon as he makes an original image, and it extends 50 years beyond the creator's death. Nobody can copy or reproduce, display, sell, adapt, promote or distribute the image without the creator's permission.
Scanned Images
Scanned images fall under the images grouping and, hence, are also protected by the laws regarding visual works. The Copyright Act protects digital formats, meaning that scanning a picture or article is considered a reproduction and violates copyright when done without the holder's permission (likewise, sending the file to someone else is a violation and violates the holder's distribution right).
Fair Use
The U.S. Copyright Act has a fair use clause, which means that in some circumstances (news reporting, satire, research or lesson planning, for example) an individual can use copyrighted material without permission. The act only vaguely defines fair use, and each situation is judged on a case-by-case basis. However, after the advent of copy machines, the U.S. Copyright Office issued guidelines to teachers and others making copies for accepted purposes; in most cases, a person can legally copy less than a tenth of a work.
Infringement
Copyright violation penalties are stiff. Copyright holders can sue infringers for damages, and the rate is $30,000 per work ($30,000 per image scanned) and up to $150,000 for each image of which the court deems the infringer willfully violated the copyright. Additionally, if found guilty the violator pays the legal fees of the copyright holder.