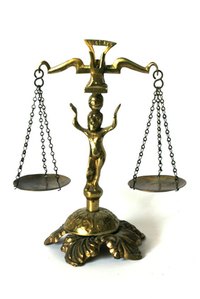 An irrevocable trust is a legal entity where the terms of the trust do not allow revocation, modification, or amendment in any way. While the terms of an irrevocable trust are the primary source used when administering a trust, the trust law of the state where the trust is administered also plays an important part of the trust administration.
Duty to Account
The Florida Trust Code requires that a trustee account to the beneficiaries of an irrevocable trust on a periodic basis and to keep them informed on trust matters. At a minimum, the trustee is required to provide the beneficiaries a statement of account at least annually, and to provide a copy of the trust agreement when requested. The accounting is required by state statute to show all transactions involving the irrevocable trust assets, and to include the compensation paid to the trustee. Florida statute is very specific in that gains and losses to the irrevocable trust also appear on the accounting.
Fees and Expenses
The fees and expenses of the trustee are charged against the assets of the irrevocable trust. In a Florida irrevocable trust, unless the trust agreement dictates otherwise, trustee compensation is 50 percent to the income earned by the trust. Irrevocable trusts as a matter of standard practice are not drafted to state the compensation that a trustee is entitled to receive, and Florida statutes do not have a standardized trustee fee schedule. The only guidance given by Florida law regarding trustee fees for an irrevocable trust is that they must be reasonable given the circumstances of the trust.
Irrevocable Trusts That Are Discretionary
In an irrevocable discretionary trust, funds disbursed to the beneficiaries are determined by the terms stated in the irrevocable trust agreement. A trustee has a duty to ensure that funds distribute properly and in accordance with the irrevocable trust agreement terms. For example, assume an irrevocable trust states that funds can be used at the trustee's discretion for the support, health and maintenance of a beneficiary, and the beneficiary requests $10,000 to pay a medical bill. To ensure that the funds distribute properly, the trustee will request such items as a copy of the medical bill, prior year tax returns, and a financial affidavit from the beneficiary. This is to ensure that the funds are used for the intended purpose, and that the beneficiary legitimately does not have the resources to pay the medical bill. In this case, the trustee would typically pay the medical bill directly to the provider, instead of sending funds directly to the beneficiary.
Seek Professional Advice
Trust law is a complicated field and Florida trust law is constantly changing and trust agreements are generally lengthy and cumbersome to review. For beneficiaries of irrevocable trusts that are unsure of what rights they have under the trust agreement, it is always a good idea to seek legal advice from a professional legal practitioner that is independent from the trustee.