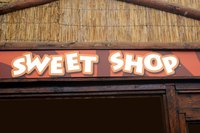 A fictitious business name is the same as an assumed name—a "doing business as" name, or DBA. The legal name is the one that will appear on tax returns, permits and licenses. Your fictitious name is the name by which your customers know your business, but may still need to be registered with the state or county.
Difference between Legal Name and Fictitious Name
The legal name depends on the type of business you operate. For a sole proprietorship or independent contractor, it is your full legal name. As an example, if Mary Jones wants to open a bakery under the name "Mary's Cupcakes" or "Best Bakery," she will need to register a fictitious name. If a corporation named "Hot Dog Stands of Texas" wishes to name its locations after the towns in which they appear, such as "Hot Dog Stands of Houston" or "Hot Dog Stands of Dallas," it will need to register each fictitious name it uses.
State Information on Fictitious Name Registrations
An individual who conducts business in any name other than her legal name, or a company conducting business under a name other than its legal name, may need to register a fictitious name with the state or county. Registering a fictitious business name allows identification of the person or company liable for debts, taxes or consumer issues.
Not all states require you to register a fictitious business name. Alabama, Arizona, Kansas, Mississippi and New Mexico do not require registration. South Carolina permits only out-of-state corporations to adopt an assumed name if its legal name is already in use in the state, but does not require South Carolina businesses to register a fictitious name. In Tennessee, you are not required to register a fictitious name if you operate a sole proprietorship or general partnership. Corporations and partnerships register their fictitious names when they complete their mandatory filing packet with Tennessee's Secretary of State. All other states require you to register your fictitious name with either the secretary of state or the county clerk, depending on the laws specific to your state. Even if you are not legally required to register your trade name, you may wish to do so to prevent others from using the same name.
Restrictions to Fictitious Names
You cannot register a fictitious name that is already in use in your state. You cannot use as your fictitious name the name of another legal entity, such as a corporation or partnership. You cannot use a name that is the legally registered trademark of another.
Procedure to Register a Fictitious Name
You must research the name you wish to use to ensure that no one else has claimed it. Some states allow individuals or companies to reserve trade names, so you must also ensure that it is not in reserve. Websites for the secretary of state offices and county clerks allow you to search for the name or provide the information you need to confirm that the name is available. You then complete a short form, about one page or less. Send or deliver the application and the filing fee to the appropriate agency in your state. Some jurisdictions also require you to publish a notice in your local newspaper.