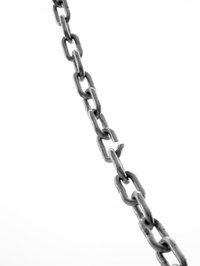 SWOT analysis (for "strength, weaknesses, opportunities and threats") is often used by businesses and organizations for strategic planning. It can also help employees assess their assets and liabilities. According to the U.S. Department of Health and Human Services, "A SWOT analysis can offer helpful perspectives at any stage of an effort." In the workplace, managers or supervisors might use SWOT for employee reviews. The employees themselves can conduct a personal SWOT analysis to maximize their effectiveness.
Strengths
For your strengths, list what you are good at, and describe all of your advantages in the workplace. Dr Hyokjin Kwak, an associate professor of marketing at Drexel University, says that "Conducting a SWOT analysis is like setting up a strategic balance sheet where strengths can be thought of as competitive assets and weaknesses as competitive liabilities, and where opportunities and threats are future assets or liabilities, respectively." Some people have no problem rattling off their list of strengths, but this may be a challenge for others. If you find yourself struggling to list more than a few strengths, think about your accomplishments and the attributes that lead you to your successes. List resources that you have that others might not. Think about what you do better than any other person in your workplace.
Weaknesses
Think about what in the workplace you could improve upon and what you should avoid. Tim Berry of "Entrepreneur" magazine points out that sometimes weaknesses lead to strengths (or vice versa) and that it's more important to write down your basic attributes. It is equally important to keep your confidence high, so try not to dwell on weaknesses that cannot be improved. If you have trouble admitting your weaknesses, you might want to consider listing "lack of humility" as one of them. Consider where you can use your strengths to improve areas of weakness.
Opportunities
With the thought of opportunities, turn your strengths outward while keeping your weaknesses in mind. List any chances you can see for workplace advancement. Consider new technologies that could bolster your productivity. Think about your coworkers' weaknesses as opportunities for you to give support and show your abilities. Look at overall organizational trends in your workplace and get ahead of the curve by applying your strengths to emerging demands. A SWOT analysis resource from the federal Department of Health and Human Services (HHS) advises you not to overlook the "perspective of people outside your group. Identify strengths and weaknesses from both your own point of view and that of others--those you serve or deal with. Do others see problems--or assets--that you don't?"
Threats
Threats are hazards in the external work environment that could block or hinder your success. Changes in the business or new technology could pose a threat. The detrimental actions of others may be equally hazardous. It's important to leverage strength in the face of threats, while minimizing the destructive potential of weaknesses. Threats usually need to be overcome, so from this perspective create a "to do" list of workplace goals.