Most grilling variations for yellowtail occur in the marinating and flavoring options, according to Texas-based chef Jana Muniz. Often confused with tuna, the yellowtail actually belongs to the jack family. Sushi aficionados may be more familiar with yellowtail by its Japanese name, hamachi, also known as Japanese amberjack. Many grilling recipes and methods that work with yellowtail suit other types of fish too, such as tuna and snapper.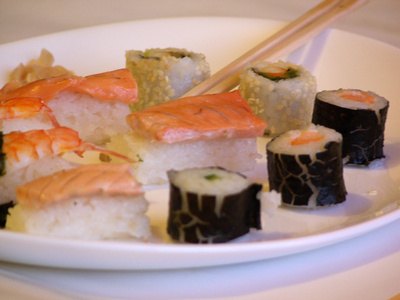 (sushi image by berdoulat jerome from Fotolia.com)
Muniz, proprietor and chef/baker of The Goodnight Diner in Dripping Springs, Texas, believes in keeping flavors simple when grilling fresh yellowtail, using just salt, pepper and olive oil. Other options include butter, lemon and a favorite seasoned salt or garlic salt, flavors that won't overwhelm or mask the freshness of the fish.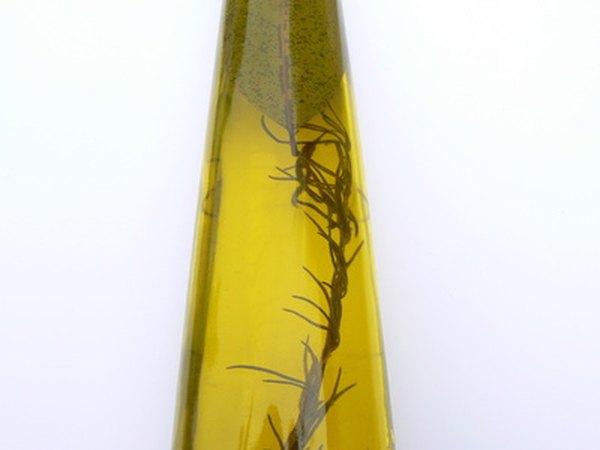 olive oil image by Alison Bowden from Fotolia.com
Muniz occasionally uses a marinade. "When I do feel like adding additional flavors, I prefer fresh chives and sun-dried tomatoes," she says. Soy sauce and fresh ginger or some miso soup mix will add a more Asian feel to a marinade.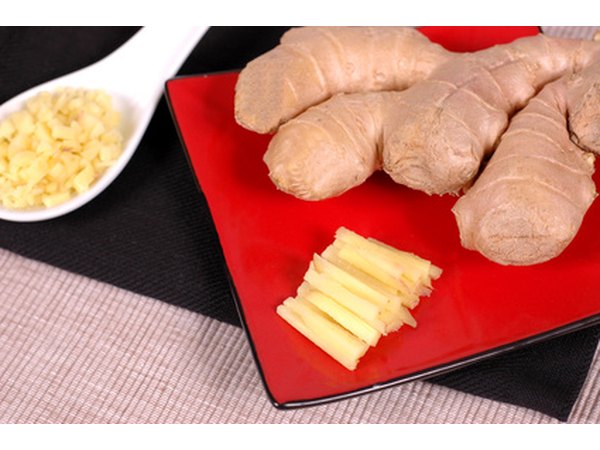 ginger hand with minced and sliced ginger image by David Smith from Fotolia.com
Yellowtail can be placed directly on the grill, although Muniz uses a wooden plank for added flavor. These planks can be purchased at most cooking supply or home goods stores. "If you add other food items, or prefer to cook it with the marinade, you will need to make a foil pan to keep it all together," Muniz says.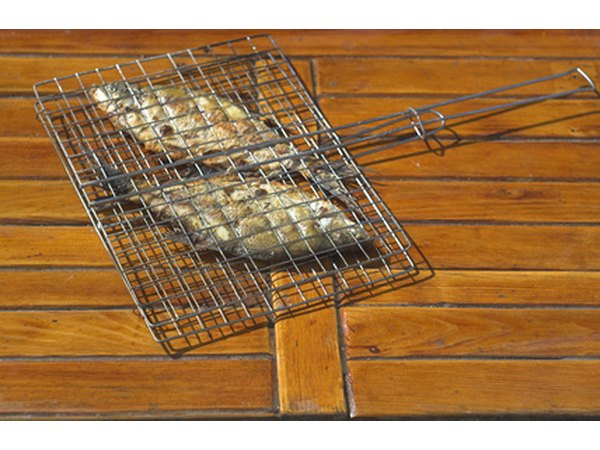 grilled bream image by Vladimir Gurov from Fotolia.com
"Yellowtail should be cooked no more than three minutes per side over a hot fire," cautions Muniz. She adds that this method should only be used for high-quality fresh yellowtail. "Overall, a good rule of thumb for fish is grill the high-quality, freshest fish, and fry or bake everything else."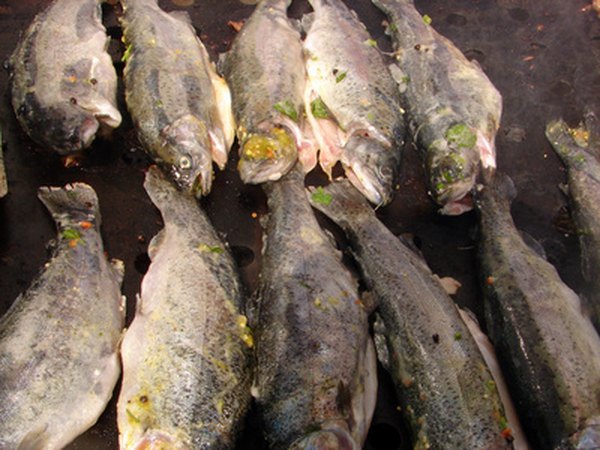 fresh fish on barbecue image by .shock from Fotolia.com
Jana Muniz, Proprietor and Chef/Baker, The Goodnight Diner, Dripping Springs, Texas
Promoted By Zergnet