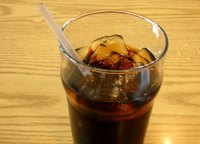 With very few exceptions, the market for any given product or service is cluttered and hypercompetitive. Whatever it is that a business is selling, there will be many competitors selling the same thing. If every provider was perceived as equal to the others, the customer would always go for the lower cost, triggering a race to the bottom. However, some providers can create (at least in the mind of the public) a unique value proposition. They are perceived as being different from the others. Creating that perception of uniqueness is at the core of branding.
What Is a Brand?
A brand is a name, a term, a symbol, a design or a combination of all of these things, and it is intended to identify the goods or services of one seller, differentiating them from those of competitors. If this differentiation is to take place, a brand must represent a promise; a brand must be backed by a unique selling proposition, and it must make visible the compelling reasons to prefer that particular product or service over the others.
Why Are Brands Important?
Society is experiencing information overload, and few customers can spare the time and intellectual effort required to rationally evaluate every single product on its merits. Brands can summarize information, some of it conscious and explicit and some of it subconscious and implied. This message can be reinforced by the customer's exposure to the brand, as well as by experiences with a product or service. If the message manages to communicate the right attributes, benefits and attitudes it will increase the customer's loyalty, leading to a bigger market share and allowing the brand owner to command a higher price than the competition.
What Can We Brand?
Brands are usually associated with products, from expensive durables, like cars and high-end electronics, to everyday products, like candy bars and cola drinks. Services can also be branded, as would be the case of an airline or a hotel chain. It is perhaps less obvious that organizations can also benefit from branding efforts, as in the case of non-lucrative environmental protection groups, charities or even governmental organizations. Even a person can become a brand, as is clearly the case of high-performance athletes and supermodels.
What Is Brand Equity?
Brand equity is a measure of both the strength of the brand awareness, and of how much that awareness has facilitated the formation of strong, favorable and unique brand associations. It can be seen as the difference between the value of the product alone and the value of the product once the brand has been revealed. Brand equity is positive for successful brands, is low for products perceived as generic and can even become negative for some products in some markets (e.g, an oil company after a big spill can have negative equity).