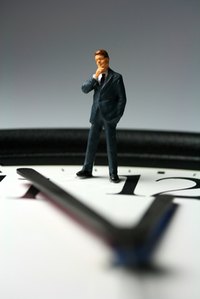 Monitoring and evaluation are terms that sound similar but the difference between monitoring and evaluation are deliberate and distinct. While they are both organizational activities, each serves different purposes in the areas of organization and management with just a few commonalities.
Monitoring
Monitoring is collecting and analyzing information on a project as the project moves forward. The point behind monitoring is to look at how a project can be improved for maximum efficiency. When monitoring a project, the goal is to plan targets and activities that help to keep the work on track.
Evaluating
When evaluating, a project manager looks at where the project is and what has been accomplished, contrasted with the original plan, its targets and achievements.
Common Traits
Efficiency, impact and effectiveness are the terms that are interchangeable for both evaluating and monitoring. Efficiency shows whether the amount of time put into the project is equal to the expected outcome. Effectiveness evaluates how much of the intended goal for the project was actually completed, and impact measures the outcome of the project and any difference it might have made to the type of problem you were trying to solve.
Why to Use Each
Monitoring and evaluation involve looking at the project, goal and outcome as aids to measure whether what was done made a difference or not. These are also helpful tools in determining how a process could be handled better.