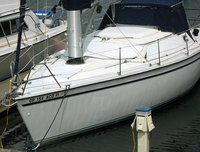 A limited liability company, or LLC, is a type of formal organization meant to provide a layer of protection that helps limit your exposure to an investment or any other type of proposed risk. Limited liability companies and corporations are often formed for the purpose of business dealings, but they're also useful in other circumstances. An LLC can be used to limit your personal risk in business, real estate investments and even boat ownership.
LLC Ownership
To form an LLC, you must fill out the appropriate paperwork and pay filing fees according to the requirements of the state in which you file. You may form an LLC in any state you wish, but it's often most convenient to file in your home state. Once your LLC has been formed, you can place any asset you wish in the name of your LLC. In most states, you're required to transfer the title of the boat to the LLC's name to transfer ownership.
Asset Protection
Forming an LLC for the purpose of boat ownership can also be an effective means of protecting both your personal and professional assets. According to DelawareInc.com, boat owners can be at high risk for all types of boating accidents and possible collisions on the water. If an accident occurs and your insurance proves inadequate to cover the expenses, the other parties involved may attempt to sue you. Without an LLC to define the boat as a separate entity, your home, personal bank accounts and other assets could be at risk in a lawsuit.
Sharing Ownership
The Santa Cruz Harbor website indicates that an LLC can also facilitate shared ownership of a boat or pleasure craft. In areas of the country where water access and boatslips may be limited or expensive, boating enthusiasts may wish to share the cost of boat ownership with a partner. You and your partner can form an LLP, or limited liability partnership, to legally share ownership of the boat while also protecting the liability of both owners.
Multiple LLCs
If you have multiple boats, yachts or other water vehicles, you may wish to form multiple limited liability companies to provide the ultimate liability protection. DelawareInc.com recommends that you form a separate LLC for each individual asset. This helps ensure all of your assets have their own unique layer of protection from outside business or personal activities. Speak with an LLC specialist to determine the most effective means to protect your assets.