A traditional part of many weddings, door gifts or favors are given by the bride and groom to their guests to say "thank you." These small gifts often reflect the couple's interests or wedding theme and serve as a wedding day keepsake.
(Wedding Favor image by Trevor Goodwin from Fotolia.com)
Door gifts or favors are an important wedding tradition. Jordan almonds, a traditional favor, have cultural and historical significance. According to The Knot, jordan almonds are particularly important in Greek and Italian weddings, where they represent bittersweet nature of life and the hope that the newlywed's life together will be more sweet than bitter. Other traditional wedding favors include mints, candies, potpourri sachets, or personalized matchbooks.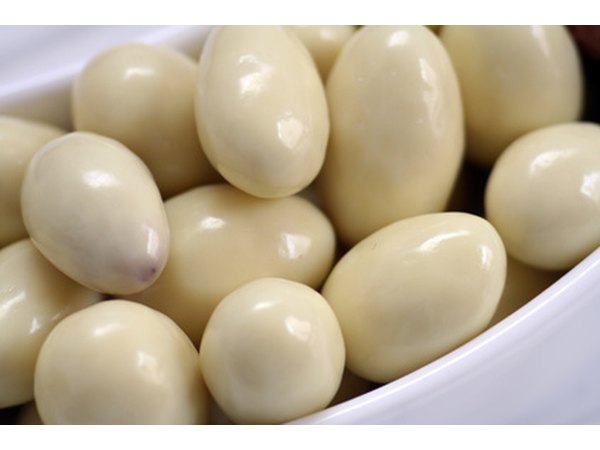 Schokoladenmandeln image by Yvonne Bogdanski from Fotolia.com
Couples may also opt to personalize favors and other aspects of their wedding. While some couples stick to edible gifts, others offer for tokens that reflect their personalities or wedding theme. These favors can also be packaged in colorful boxes or bags with pretty bows. Candies or other traditional items are put in nontraditional packaging, like wine or martini glasses.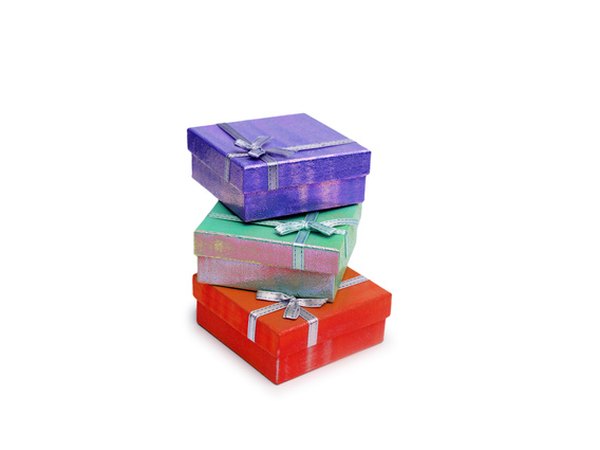 three gift boxes isolated on the white background image by Elnur from Fotolia.com
Cost is one of the first considerations when choosing a wedding door gift or favor. Even seemingly inexpensive favors can be costly when given to every wedding guest. Couples should define and stick to a budget on how much they can spend on each guest.
Couples should also consider their wedding style when choosing gifts for their guests. Brides and grooms who get married at a garden may want to give a small potted plant, while a bottle of wine might be the perfect gift for a vineyard-themed wedding.
Couples should also consider whether they want their favors to be monogrammed or personalized with their wedding date. While some couples like to give a keepsake with their wedding date and names on it, others prefer to give their guests a gift they can use or eat right away.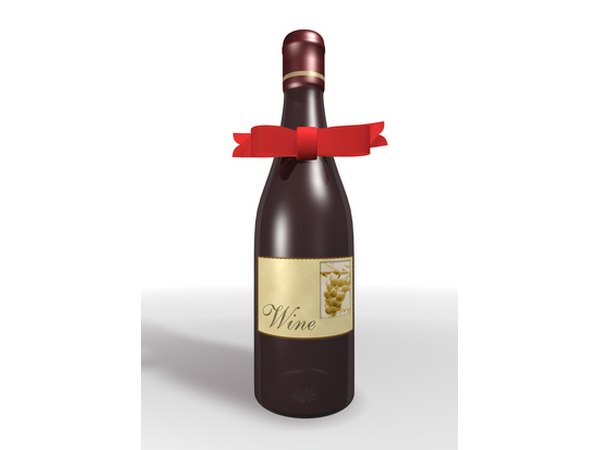 wine image by Orlando Florin Rosu from Fotolia.com
Donating money to a charity in honor of wedding guests is another option. Brides and grooms choose a charity that's important to them and then make cards or a sign letting guests know a donation has been given in their honor. As with other door gifts and favors, charitable favors should reflect the couple.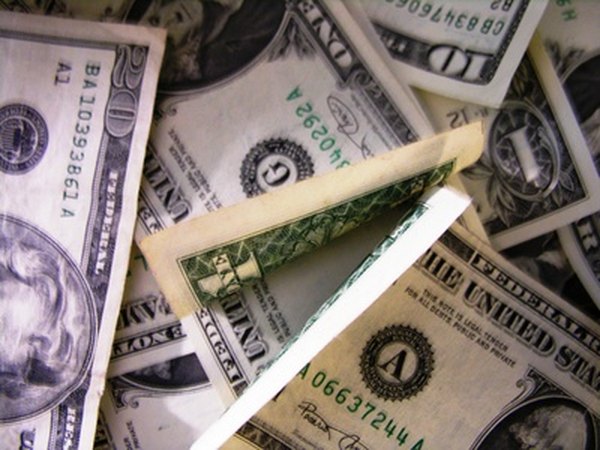 cash image by Tom Oliveira from Fotolia.com
Promoted By Zergnet