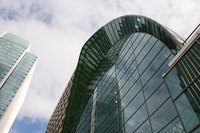 Poor workplace communication has been linked to employee apathy, reduced work quality and even absenteeism. However, effective communication is far more than dumping information and hoping for the best. The best employee communication strategy is a multilayered and two-way approach built on a foundation of trust and respect. In addition, the best workplace communication plans strive for engagement, not just information reception.
Do Not Assume
A common pitfall of even well intentioned managers is assuming that they know the communication needs, motivation and comprehension levels of their employees. These assumptions in communication can cause unpredictable reactions from employees to seemingly uncontroversial announcements. Questionnaires, suggestion drop boxes, focus groups and one-on-one interviews can provide a leadership team with insights about the communication needs of the group. For example, these tools may uncover that the reason a cost-cutting message isn't gaining traction has more to do with employees feeling taken for granted than their lack of understanding about the organization's budget.
Choose the Right Tools
Today's managers have a wide variety of communications tools from which to choose. However, new and fancy do not always mean the best for achieving a communications goal. Email is great for sending noncontroversial messages. Meetings help facilitate two-way communication and allow individuals to process both verbal and nonverbal cues. Texting and instant message are great for quick updates, but not all employees may be comfortable with using the technology. To pick the best communication tool, managers should factor in the nature of the message, how quickly it needs to be delivered, the need for face-to-face interaction and the ability of employees to respond to the medium. Effective communication strategies typically use more than one tool.
Communicate With Empathy
How a manager communicates is just as important as what he communicates. Managers who solicit feedback, listen attentively and make efforts to identify with employees will have increased chances of true communication and employee engagement. Communicating with empathy does not mean changing the message based on employee reaction. However, a few sincere statements, such as "I understand why you feel that way" or "I know this change requires you to work harder," will certainly go a long way toward employee acceptance of news.
Build Trust
Creating an open and honest communication environment is a well-known recommendation for workplace communication. However, open and honest does not mean that all employees must be privy to all aspects of information. What is important is that managers update employees frequently with appropriate levels of information. For example, instead of keeping an employee in the dark about a controversial meeting, a manager should tell her direct report that company leadership is considering reducing staff and that she will keep her employee updated as details emerge. The manager does not need to immediately share all of the gory details about who said what or who is likely to be let go in order to build an environment of trust.