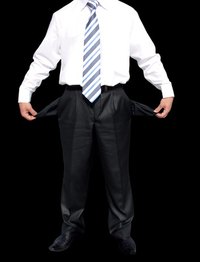 Though the Federal Unemployment Insurance Tax Act regulates unemployment insurance payments, states can determine eligibility and weekly payment amounts. While most self-employed individuals are not eligible to collect unemployment insurance benefits, you may qualify under certain conditions.
Function
Employers pay insurance premiums to the state each pay period based on the number of employees and the wages those employees earn. If an employee is terminated through no fault of her own and qualifies, the insurance the employer has already paid for covers payments to the employee. If you're a self-employed person in Colorado who works as a sole proprietor, or whose business is not incorporated, you don't pay unemployment insurance premiums on yourself, so you're not entitled to collect benefits if you suddenly find yourself unemployed.
Eligibility
The state of Colorado says you're eligible to collect unemployment if you are unemployed due to no fault of your own, you are able to work, are seeking work and are available to work and will accept suitable work. If you lose your job and your employer claims you were let go for cause, you may not be eligible for unemployment insurance. The state calculates the amount of benefit you will receive based on your previous earnings. As of 2011, the maximum weekly benefit in Colorado was $445.
Exception
If your self-employment business was incorporated, and you served as an officer in your corporation, then the company was required to pay unemployment insurance on your earnings. Therefore, you would be eligible to collect unemployment if you meet the other eligibility requirements.
Self-Employed While Unemployed
Another exception occurs if you start your own business after you're laid off from a job with another employer. If your new business leaves you free to meet the requirement of looking for work, seeking work and available for work, you may still be able to collect unemployment benefits. To continue to receive unemployment benefits, you must not work at your new self-employed business more than 32 hours a week. You may earn income that equals up to 25 percent of your unemployment benefit payment with no penalty. Amounts over 25 percent of your benefit are subtracted from the benefit payment, dollar-for-dollar.