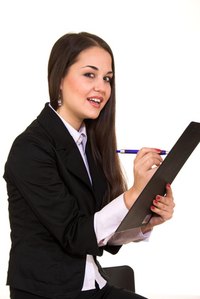 Staffing coordinators are part of a company or organization's human resources team, and are responsible for scheduling employees. In some organizations, staffing coordinators are also involved in recruitment and retention strategies and processes. Staffing coordinators work in a variety of industries, including the private and public sectors. Larger temporary employment agencies also have staffing coordinators who are responsible for matching a temporary workforce with short-term employment opportunities.
National Wages
According to the U.S. Bureau of Labor Statistics, the average hourly wage of a staffing coordinator in 2009 was $28.40. Annually, staffing coordinators earned $59,070. The 10th percentile of employees in this category earned $13.10 per hour, while the 90th percentile earned $45.42 per hour.
Location
While medium to large companies across the country employ staffing coordinators, major metropolitan areas offer much higher wages than rural areas. Staffing coordinators in Washington, D.C., earned the highest hourly rates, with an average of $44.69, while the same title earned only $14.43 in Wausau, Wisconsin.
Industry
Large professional businesses and the federal government topped the Bureau of Labor Statistics charts in 2009 for the highest concentration of staffing coordinators. The petroleum and coal products manufacturing industry paid the highest average hourly wages, at $40.96.
Experience
The amount of experience a staffing coordinator has in her industry greatly impacts earnings. In 2010, a staffing coordinator with under one year of experience made between $10.95 and $16.18 per hour, according to PayScale, while a seasoned staffing coordinator with 20 years of experience made up to $21.23 on average.