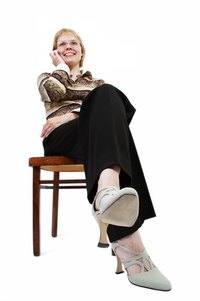 If you have skills that are in high demand, you might have the opportunity to work as a contract employee instead of in a full-time job. Before you accept that contract position, it is important to understand the differences between this type of work and work as a full-time employee.
No Benefits
One of the most important things to keep in mind is that as a contract employee you will not have the benefits you would if you worked as a regular employee. That means you will not have access to the company's health care plan, so you will have to purchase an individual policy on your own. You will also not have sick days and vacation time, and the payment you receive will be solely a function of the number of hours you put in at each assignment.
Hourly Rate
Contract positions typically pay on a per-hour basis, although some pay on a per-project basis instead. If you do decide to work for a set fee per project, it is important to estimate the number of hours it will take to complete the project and make sure your hourly wage covers your costs and pays you what your time is worth. When setting your hourly wage, consider that you will have to cover the cost of your own benefits. Setting your hourly wage higher than you would accept for a full-time job gives you the extra money you will need to pay the higher costs of working as a contractor.
Self-Employment Taxes
When you work as a contract employer, the IRS considers you to be self-employed. That means that you are subject to the self-employment tax, which represents the combined employer and employer share of the Social Security wage tax and the Medicare tax. It is important to factor this additional tax in when setting your hourly rate and doing your advance tax planning.
1099 Reporting
If you do work as a contract employee or an independent contractor, the individual or business you work for should send you a 1099-MISC form at the beginning of the following year. The 1099-MISC form is used to report all of the income you received, and you are responsible for reporting that income accurately to the IRS. You can take allowable expenses against those earnings, including any small business retirement plans you might have and any contributions you made to a health savings account.