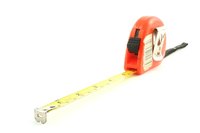 The performance appraisal process as a scientific method is a relatively new development in the world of work. The practice of utilizing formal performance evaluations began around the time of World War II. At this time, appraisals were used mainly to measure current performance levels for the purpose of determining appropriate compensation levels for workers. While this is still true to some degree, successful managers in the modern workplace use performance evaluations as a small portion of an overall performance management program.
Organizational Alignment
For a performance appraisal to be successful, it should be used to ensure the work that is completed is in alignment with strategic organizational goals. Before this can occur, the organization must have a specific mission statement and strategic plan in place to ensure that all work done within the organization is truly relevant to the mission. When employees can clearly see how their work fits into the overall success of the organization, they are more engaged with their work which can lead to a successful performance appraisal.
Communicate Expectations
In a successful performance appraisal, the supervisor will communicate clear and concise expectations to the worker to ensure there is no confusion as to what the employee's duties are and what constitutes high-quality work. During the formal performance review, the supervisor and the worker should evaluate the employee's job description and clarify expectations together to determine whether there is a gap between what the supervisor expects and what the employee thinks the supervisor expects. While organizations commonly perform employee evaluations once a year, it is important that managers and supervisors communicate expectations on an on-going basis. This ensures workers know what is expected of them throughout the year, which has a positive impact on the formal performance appraisal process.
Employee Input
Employee input is a key component of the performance appraisal process. If the employee has not been able to meet expectations, it is up to the manager or supervisor to explore the issue to determine why. The individual conducting the performance appraisal should encourage input from the employee to discover possible roadblocks to the worker's success. It is also important to encourage workers to share any ideas they may have for improving their own performance.
Set SMART Goals
The final portion of the successful performance appraisal consists of setting goals for improvement and creating a road map for success. The supervisor can help the worker see a clear path to achieve success through the use of SMART goals. These are goals which are Specific, Measurable, Attainable, Relevant and Time bound. Goals should be specific enough that both the supervisor and the worker understand and agree on what the goals are. They should be easily measurable so both may easily ascertain whether the goals have been met as well as how much needs to be done to meet the goal. They should also be reasonably attainable, relevant to the mission of organization and tied to a specific time line.