Even people desperate for a paycheck sometimes turn up their noses at jobs nobody wants to do. These are the jobs many people consider beneath them -- for example, manual labor, minimum-wage positions and cleaning up after others. These jobs don't rank high in prestige and typically don't require any special training or skills. All you need for most of these jobs is physical stamina and a strong work ethic.
Pooper Scoopers
There are 77.5 million registered dogs in America, and not all of their owners like to pick up after them. According to the Pooper Scooper, people performing this service charge about $15 a week per dog. Pooper scoopers have the potential to earn $60 an hour, yet few people want this job. It's easy. You use a rake, dustpan and bucket to collect the waste and then deposit it in your client's garbage can or your own waste bin.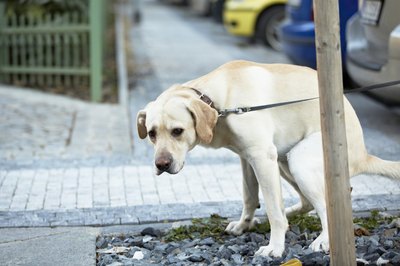 Restaurant or Cafeteria Attendant
Most restaurants and cafeterias need them, but many people do not want to work as bus staff. These employees take away dirty dishes, wipe tables, set tables and stock dining supplies. This is an easy job, mostly done by kids in their late teens. Most people who take this job do not stay with it for long. However, the high turnover rate means there is probably an opening at a restaurant near you.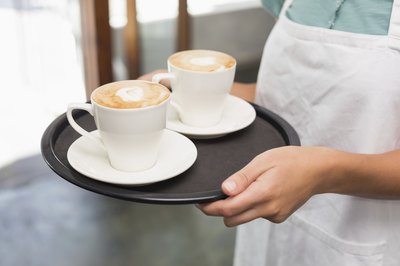 Bathroom Attendant
Upscale bars, restaurants and health clubs employ bathroom attendants to assist their clients in the restroom. A bathroom attendant offers towels to the guests, displays products the client may use or buy, wipes down the sink vanity and tidies the bathroom as needed. These employees typically receive a low wage and collect tips. This is an easy job, but again, not a lot of people make it a life's ambition.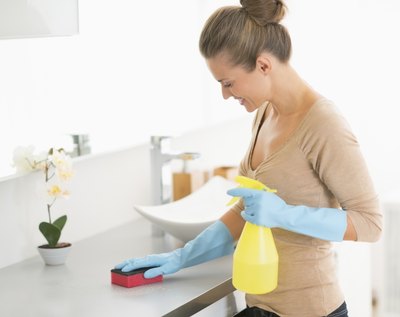 Parking Lot Attendant
A parking lot attendant has a fairly easy job. She directs vehicles to appropriate parking spaces or she may park a client's vehicle. The attendant keeps track of the keys and fetches the client's vehicle when he's ready to leave. Though the work is outside, there is often a small office or roofed hut the attendant sits in when she's not parking cars. Parking lot attendants make low wages, but often receive tips from their customers.