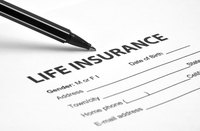 The amount you can borrow from your whole life insurance policy depends on the cash value of the policy and its terms. Some companies will let you borrow all of the cash value, while others might restrict you to a percentage of the cash value. For example, for Veterans Life Insurance Policies, you can borrow up to 94 percent of the cash value as of 2015. Other policies may set the limit lower, such as at 90 percent.
Cash Value vs. Face Value
The face value of a life insurance policy, sometimes called the death benefit, is the amount that will be paid to your beneficiary if the policy is in force when you die. Whole life policies also have a cash value, which accumulates over time. This is the amount you could take out if you surrendered your policy to the life insurance company. For example, you might have a whole life policy with a death benefit of $250,000, but a cash value of only $75,000.
Policy Length
In addition to limits on the amount you can borrow based on cash value, some insurers require the policy to be in effect for a minimum amount of time before you can take a loan. For example, some might let you borrow in the first year of the policy, while others might make you wait six years.