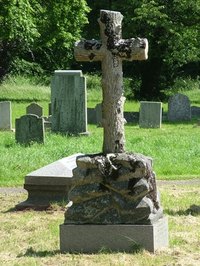 Dealing with the death of a family member, relative or close friend is difficult enough, but if you are given the responsibility for settling the estate, you probably have some challenges to face. Often there is disagreement among family members about how matters should be handled.
If you are designated as the executor or a personal representative of the estate or if a lawyer handles that for you, having knowledge of the settlement process will make this activity less stressful and easier.
Oath
An executor must swear under oath that all of his activities will be in the full interest of the estate. Problems can result for the executor if he violates these important responsibilities.
Document Search
Find the decedent's most recent bill that provides estate instructions including the name of a personal representative for the will, according to the University of Minnesota. A trustee or trustees will be designated for a trust. The trustee or representative has responsibilities for estate settlement.
Attorney and Accountant
Find an experienced attorney to assist with settling the estate. The attorney provides procedural and legal guidance to you. Discuss fees and the process with any attorney you are considering before proceeding. In most states, attorneys can work on a percentage of the estate basis or based on an hourly rate, a normal practice.
Engage an accountant because there are tax considerations regarding the estate.
Death Certificate
Obtain multiple copies of the death certificate for different parties, such as insurance companies, who will require documentation.
Asset Inventory
List all estate assets. Secure an estimate for the value of items on the list. Valuation is based on the date the deceased passed away, according to the University of Minnesota.
Financial Accountability and Tax Filing
The personal representative or trustee must keep complete records of income from the sale of assets and expenses such as outstanding bills.
Estate and income tax returns must be filed for the decedent.
Life Insurance
Obtain copies of life insurance policies to inform them of the situation.
Cash Conversion and Distribution of Assets
All assets should be sold for cash unless there is a special situation in the will or trust to the contrary. Assets should be distributed to designated heirs. This is supervised by the court for wills or handled by the trustee as defined in the trust documentation.
Tax Filings
Estate and income tax returns must be filed for the decedent.
Other Requirements
Additional required activities include newspaper announcements, notification to heirs and compensation provided to personal representative or trustee.