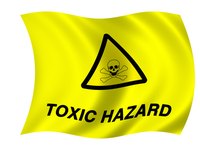 Trained to work with a substance most people avoid, asbestos workers are skilled tradespeople who search for, excavate and remove asbestos from areas such as attics, ceilings, walls and basements. Asbestos workers are trained not only in how to find and remove asbestos, but how to properly clean the areas after removal and how to properly dispose of asbestos upon removal.
Facts
In a study of asbestos worker salaries across the country, the U.S. Department of Labor Bureau of Labor Statistics reported the 2009 annual average salary for the trade was $40,270. Asbestos workers had opportunities to earn at higher annual rates working in elementary and secondary schools, where the jobs had an annual mean wage of $60,040. State government, at $58,850, and scientific research services, at $57,420, also paid higher-than-average salaries.
Location
Asbestos workers on the West Coast and mid-country earned the highest salaries in the country in 2009. The top-paying state for the industry was Alaska, with an annual mean wage of $58,040. Illinois placed second with salaries of $55,310. In close third and fourth places were Nevada and Minnesota, at $53,780 and $53,440 respectively. The state of Washington also paid above the median at $52,420 per year.
Considerations
The minimum requirement to earn a salary as an asbestos worker is a high school diploma or equivalent. Most of the training for the profession takes place on the job, and workers are educated in Occupational Safety and Health Administration guidelines and restrictions.
Outlook
The Bureau of Labor Statistics predicts employment of asbestos workers to experience 15 percent growth through 2018, adding 6,300 jobs across the nation. While asbestos is no longer used in building construction, the BLS notes increased demand for workers will come from the requirement to remove asbestos from historic properties and government buildings designed long before the ban on the material.