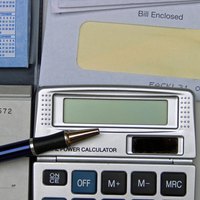 Budgeting your finances provides a platform for establishing goals and sticking to them. Use budgeting software for the most efficient way to prepare and implement a family budget. With all the software programs available, take time to research the options in each program to find the software that works best for you. When you find a software program that fits your needs, use it religiously because the best budget only works if you follow it.
Budget-Specific Software
Many software programs deal specifically with household budgets. One of the most innovative of these, My Budget Software, not only allows you to create and maintain a household budget, but also teaches organizational skills and spending control, and offers inventive ways for saving money. This product tracks the difference between actual and budgeted amounts spent, and even reminds you when you fail in your budget objectives. One section monitors your children's expenses, and for an additional fee, offers a budget planner designed just for kids.
Personal Finance Software
While there are many personal financial software alternatives, industry standard Quicken offers a budgeting tool that practically handles the task of creating a household budget for you. Several versions of Quicken are available, from a deluxe edition for your household to a home and business combination edition that organizes finances for your household and tracks profit and loss from business. All versions have budgeting choices that support Windows, and Quicken now offers Quicken Essentials for Mac that supports Apple operating systems. Quicken sets budget goals based on your spending habits, and allows you to customize your personal household budget plan while the program tracks your progress.
Spreadsheet Software
Utilize standard spreadsheet software such as Microsoft's Excel as another option for managing your family's finances. Excel's home-budget template tracks income and expenses, incorporating a column that lets you know if you're over or under budget in a specific entry. Excel's budgeting selection further breaks down expenses between withholdings, finance payments and fixed and variable expenditures, and offers a percentage breakdown as well. There's even a column to make notes.
Online Money Management
Intuit, a leader in the financial software market, offers an online budgeting instrument, Mint. This personal finance tool requires no software download, setup takes less than five minutes, and it's free. Through its secure connection and relationship with practically every financial institution in the United States, Mint automatically assembles all your financial data in one place, and updates it daily. With the assembled data, Mint helps you manage your household budget and suggests ways to save money. Since Mint is a "read-only" operation, you don't have the option of moving money through its online service. Because the program has bank-level security, employing 128-bit encryption, no one else can move your money either.