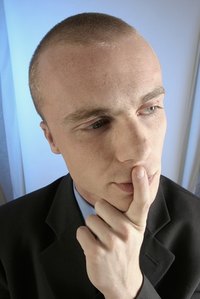 A debtor sometimes decides that he no longer wants to continue with bankruptcy proceedings after his case has been filed. Bankruptcy is a legal process and a form of debt relief usually entered into voluntarily by individuals. As a result, the U.S. Bankruptcy Code permits a debtor to dismiss a case of his own volition. The bankruptcy court must approve the dismissal request in order to officially close the case.
Speak with an Attorney
Discuss the financial consequences of dismissing the case with an experienced bankruptcy attorney. Talk about any questions or concerns regarding the bankruptcy. Many people are uncertain about proceeding with the bankruptcy when they are not informed about the process. Look into all legal options available within and outside bankruptcy before withdrawing the case. This will ensure that an informed decision is made that suits short-term and long-term financial interests.
Chapter 7
Chapter 7 cases can be completed and discharged within a few months. The trustee assesses your assets when reviewing the case. If non-exempt assets are found, you may find yourself reconsidering whether to proceed with the bankruptcy case. As a Chapter 7 debtor, you can exercise your right to dismiss the case under 11 U.S.C. §707 of the U.S. Bankruptcy Code. You must file a Motion to Dismiss Chapter 7 Case with the bankruptcy court to officially get the case dismissed.
Chapter 13
As a Chapter 13 debtor, you create a three- to five-year payment plan to pay your debts. You must have a steady income which will disqualify you for Chapter 7 bankruptcy and necessitate Chapter 13. During the three- to five-year plan, your financial circumstances can change. You may decide that sustaining the tight budget required of a Chapter 13 plan is very difficult and no longer in your best interest. In this case, you can file a Motion to Dismiss or follow any other proper case dismissal procedures within the court's district.
Consequences
Once the motion to dismiss the case is granted, the bankruptcy court will update the court docket and close the case. Upon dismissal, creditors can begin to assert their legal rights in their attempts to collect payment for any remaining outstanding debts. Try to negotiate with creditors. Create payment plans or reach a payoff settlement. Allowing creditors to repossess property that is no longer affordable is another option. Since a discharge was not received in the previous case, it is possible to file for bankruptcy again if needed. Speak with the bankruptcy attorney if there is an interest in filing for bankruptcy at some point in the future.