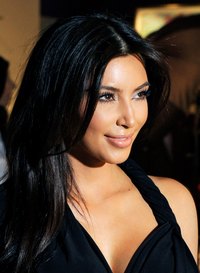 Wearing the right neckline for your shape can make all the difference. If you're busty, finding a neckline that suits you can be a particularly tough task. You'll want to compliment your shape while still providing adequate support up top. Luckily for you, there are a few necklines that will do the trick.
V-Neck
V-necks work on any body type and look good in a variety of silhouettes. Slip on basic V-neck t-shirts, V-neck vests and V-neck frocks to get the most out of your look. When wearing V-necks, watch for how low they're cut. V-necks are flattering on busty girls, but if they're very low cut, they're likely to show off a lot of cleavage -- perhaps more than you'd like to put on display. If you like low-cut styles, save them for your night-out look. If, on the other hand, you're worried about overexposure, keep a favorite scarf handy -- it's a fashionable and effective way to cover up when necessary.
Sweetheart
Straight-across-fit silhouettes will enhance the perceived size of your neckline. Sweetheart necklines, however, line up perfectly with your natural curves, making them ideal for enhancing your body shape. Sweetheart silhouettes are uber-feminine. Slip on a dress with a sweetheart neckline for a particularly charming look. These necklines can have straps as well, so if you don't feel supported in a strapless style, find a sweetheart neckline with straps for added support.
Scoop Necks
Scoop necks, like V-necks, are flattering on well-endowed shapes. Scoop necks show off your bust without revealing too much cleavage. They also draw the eye upward and toward your face. These necklines work well on dresses, especially ones for special occasions when you'll want to look feminine and gorgeous and show off your lovely shape.
Other Tips
Regardless of the neckline, you should always wear a bra to keep you supported up top. If you wear straps, ensure they're thick enough to hide a bra underneath. As cute as they are, avoid backless and cut-out styles that don't allow for a bra. When it comes to fit, don't cover up so much that your clothes are baggy. A body-hugging silhouette looks pretty on full-busted ladies and clothes that are too big can create a tent effect, making you look larger than you actually are. Keep your silhouette fitted but not overly tight for the best look.