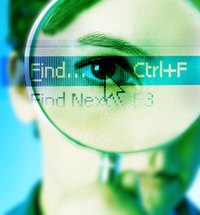 Automating the online data gathering data process makes your business and personal life much easier. Once programmed, these tools collect, aggregate, process and deliver tailored Web-based information to your desktop. With these tools you can not only regularly schedule the collection of email addresses, company specific financial information and social community demographics, but for your fun and pleasure, schedule the timely delivery of all your favorite entertainment events.
Data Scraping Tools
Data scraping tools download Web pages and extract specific structured or unstructured information from the pages. The scraping tool then places the data in a structured database or Excel spreadsheet. With a data scraping tool you can extract email addresses, links, metadata as well as text around specific keywords. Data scraping tools also can gather information such as quotes from people, product pricing information or graphics. Some of these tools require that you know specific scripting or markup languages, while others are standalone software products that have their own user interface. Examples of popular data scraping tools include Google Scraper, iRobotSoft and ScraperWiki.
Survey Tools
Online survey tools let you create an online survey questionnaire, publish it, view and aggregate the survey results. There are a number of survey tools that are available on the market. Examples include Survey Monkey, Zoomerang, LimeSurvey and QuestionPro. These and other survey software tool companies \offer survey design services, survey templates as well as let you buy survey responses. Survey software tools often let you customize the layout, use different languages and pull questions from survey libraries. Other features often offered include piping, skip logic, email blasts and APIs to send survey data to other business programs.
Google Tools
The popularity of a keywords is often correlated to product purchasing trends, economic trends and even finance trends like stock market trends. Google Trends is one data gathering tool that lets you assess the relative popularity of keywords over specific time spans. You enter in keywords in Google Trends and obtain a graph of the relative popularity of the keywords over time. Google Correlate, on the other hand, gives you not only the relative popularity of the keywords over time, but also the popularity of keywords in different countries. Google Correlate also draws a heat map that allows you to compare the popularity of specific keywords for all 50 states.
Social Media Data Analytics
Social media data gathering tools let you gather data about the demographics and interests of the members of the most popular social media sites. Social media tool providers include Simply Measured, Sprout Social and SalesForce. The types of data their tools gather and the format presentations differ. However most often expect to see time-based snapshots of community demographics. The demographics often include, among others, data such as followers' location, interests and keyword use. This data is often made available in Excel format so that you create custom charts for data sets that interest you.
Data Specific and Other Types of Tools
There are numerous other types of data gathering tools. Although you can use general scraping tools to extract data from almost any site, in some cases the tool you use may not be capable of extracting and formatting the specific data the way you want it from a specific website. This has resulted in data gathering tools that are specifically designed to extract data from very complex and information-rich sites such as the Securities and Exchange Commission website, which can be mined with the program EDGAR. You can also mine press releases and news stories through email alert services from Google News, BusinessWire and PRNewswire.