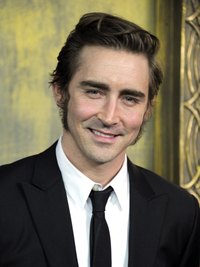 Like the stock market and hemlines, sideburns seem to constantly rise and fall. Named after Civil War General Ambrose Burnside, who sported impressive muttonchops, sideburns became less dramatic in the 20th century, and short sideburns reigned in the 1940s and 1950s. Long sideburns burst onto the scene again in the swinging '60s and peaked in length during the long hair-obsessed '70s. Modern guys should use these tips to shoot for 'burns that suit their hairstyle, fit in with their lifestyle, and flatter their face.
Short
Wear short sideburns only if you have closely cropped hair. Sideburns that stop at the top of the ear are only appropriate if you have a crew cut-like 'do. They should be left at their natural width but trimmed frequently to avoid looking too bushy. Avoid short sideburns if you have a round or full face, which will draw the eye horizontally, exaggerating the width. Short hair and short sideburns offer a clean-cut, conservative style.
Medium
Most men can safely sport mid-length sideburns, the most common and popular style. Classic, mid-length sideburns end just above the cartilage in the middle of the ear, called the tragus, and flatter a basic haircut that is shorter on the sides and in the back. Medium 'burns require less frequent trimmings than shorter ones. Medium sideburns flatter men with oval faces, who should avoid anything longer.
Long
Wear long sideburns -- those that fall to the bottom of the ear -- if you have medium or longer length hair. For a more conservative look, the width of sideburns shouldn't exceed 1½ inches. Wider sideburns will look edgier and less conventional. Long sideburns help elongate a short or round face and balance a large forehead. Avoid long sideburns if you have an oval or long face.
Extra-Long
Sport a retro look with extra-long 70s chops, which can fall anywhere from below the earlobe to the jawline. You can wear them long and lean to the jawline for a modern twist, or let them flare slightly if they don't grow past the hollows of your cheeks. Long 'burns work best on men with round or square faces, as they will elongate a long, oval face. Balance big chops with a hairstyle that has some height, such as a pompadour. Guys in creative fields or in unconventional work environments can opt to wear long and extra long sideburns.