Even if you are getting your recommended 150 minutes a week of moderate exercise, you could be undoing all your hard work by sitting too much during the day. A sedentary lifestyle, which means long daily periods of inactivity such as sitting, increases your risk of death from a cardiovascular cause by 125 percent. Luckily, light activity for just one minute of every 60 can reverse the deleterious effects of sitting too much.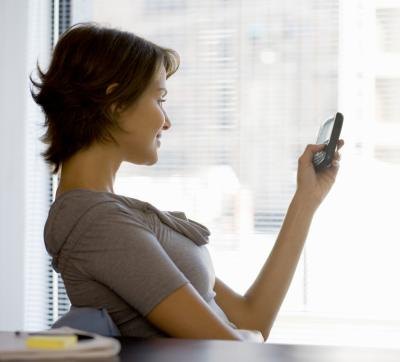 (Creatas Images/Creatas/Getty Images)
When you sit for long periods of time, for instance during as little as two hours of office work or watching television, your body shuts down. Your calorie-burning goes down to one calorie per minute, and your body stops transferring fat to energy for your muscles. Each additional hour you spend sitting down and watching television raises your risks of dying by 11 percent. The death rate for women who sit more than six hours a day is 40 percent higher than for those who get regular light activity. By doing light exercises for one minute every of 60, you keep your body active, which can extend your life.
Step away from the desk every 60 minutes and perform an exercise that raises your heart rate and stretches your muscles. This can include stepping in place and raising your arms over your head 20 times, marching in place and kicking your triceps back, marching with high knees while pumping your arms, doing jumping jacks, or stepping from side to side while swinging your arms back and forth. Just get your heart pumping for one minute using both arms and legs to reawaken your major systems that help prevent high blood pressure, high blood sugar and excess fat around the waist.
Transform your work environment into a mini-gym. You can use your desk to do shallow push-ups once an hour to stave off the effects of sitting. Bring in an exercise ball to replace your chair to keep your core engaged the entire time you are sitting. Take away a chair completely for a standing desk that prevents you from sitting on your posterior all day. Put your laptop on a treadmill to multitask work with a workout. Keep resistance bands in a drawer and bring them out once an hour for some biceps curls or shoulder raises.
There are brief, easy changes you can make to your daily routine to help counteract a sedentary lifestyle. Park at the back of your office lot to make yourself walk more every day. Walk up an escalator instead of just riding it. Walk around with a colleague while discussing a project instead of sitting in a conference room. Even opting to walk to the furthest bathroom when you need a break can help you be more active.
Promoted By Zergnet