If you experienced low back pain during pregnancy, it is highly probable that it will continue after delivery. It is natural to assume that the added weight in your midsection is the cause and that the pain will diminish after delivery; however, the added baby weight may not be the only reason for your aches. The pregnancy hormone relaxin is responsible for loosening the ligaments that attach your pelvis to your spine, which can result in lower back pain, and lower back muscles used during delivery also experience delayed onset soreness. Stretching the lower back muscles alleviates pain and tones, but be sure to consult your physician before starting any exercise.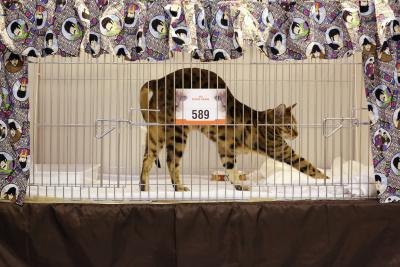 (Oli Scarff/Getty Images News/Getty Images)
The extreme stretching of the abdominal muscles in order to facilitate fetal growth is a major cause of low back pain experienced after giving birth. The increased weight at the front of the body stresses the muscles of the lower back after delivery. The best way to prevent this pain is to contract the abdominal muscles. Abdominal bracing can be done safely at zero to three weeks after delivery. In fact, beginning an exercise regimen without stabilizing the spine can cause injury to the back. Abdominal bracing involves only consciously pulling in your navel, without holding your breath, while performing daily activities.
Pelvic tilts allow you to stretch your lower back from a supine position and may be started three to eight weeks after delivery. Lying flat removes weight-bearing pressure from the back and feels the most comfortable if you suffer regularly from pain. Keep your feet flat on the floor and your knees bent; breathe in and out. Upon exhalation, tilt the pelvic bone upward toward your navel while keeping your hips flush with the floor. At the top of the tilt, tighten and release the buttocks for eight to 10 repetitions. Do not do this exercise if you feel strain on your pelvic floor or if you notice a bulge in your abdominal muscles.
Stretching like a cat is a highly recommended postpartum stretching exercise that you also may begin three to eight weeks after giving birth. It is fairly easy if you can comfortably get into a kneeling position and place your palms on the floor while keeping your arms straight. Inhale while you tilt your pelvis inward; your back will arch naturally and stretch the lower back. Hold the arched back position for three to 10 seconds and release. Make sure you don't feel pressure on the pelvic floor before repeating this stretch.
The knee hug lower back stretch places direct pressure on the pelvis and lower abdomen and is safe only after this area has healed, at least eight to 16 weeks following delivery. Lie on your back, and bend your knees while keeping your feet flat on the ground. Lift your bent legs up off the floor, and draw your knees into your chest. Wrap your hands around your knees to pull them in closer and facilitate a deep stretch in the lower back. Hold the stretch up to 20 seconds for two to three repetitions.
Promoted By Zergnet