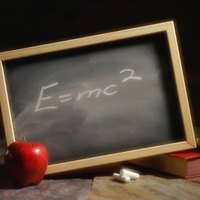 If you look at a typical stock chart, you may notice that the price rarely moves in a straight line, but rather oscillates in a zigzag-type pattern. Price charts provide a visual representation of consumer behavior, which is driven by the laws of supply and demand and the psychology of fear and greed. When prices become overbought or oversold in response to these forces, they tend to zigzag higher or lower.
Supply and Demand
As the price of a good, such as a stock, rises, selling it to capture profit becomes an increasingly attractive option. Likewise, the lower the price falls, the greater its perceived bargain. In other words, rising prices attract sellers and falling prices attract buyers. Rising prices will fall lower when they attract more sellers than buyers. When a stock rises to a point it is likely to turn lower again, it is considered overbought. Likewise, when a falling price reaches a point it is likely to turn higher again, it is considered oversold.
Fear and Greed
Investor psychology of fear and greed can cause prices to oscillate between overbought and oversold extremes. For a time, contrary to the laws of supply and demand, rising prices attract new buyers who buy out of greed, according to the New York Times. Likewise, when prices are falling, people sell because they are afraid of losing more money. When fear and greed cause prices to become overbought or oversold, prices reverse direction once again.
Using Stochastics To Measure Price Extremes
The stochastic indicator is a popular stock chart tool used to measure overbought and oversold conditions in the financial markets. This indicator is plotted as an oscillating line below the price area of a stock chart. The stochastic line can oscillate between 0 and 100. Generally, when the stochastic line moves above 80, the price is considered overbought and likely to turn lower, according to StockCharts.com. When the line moves below 20, it is fair to say the price is oversold and likely to turn higher.
Bollinger Band
You can also measure overbought and oversold extremes directly on the price chart. Arguably, the most popular way to do this is to use a Bollinger Band indicator. This indicator is plotted as two lines above and below the stock price, representing average volatility extremes. When the price is trading at the bottom of the Bollinger Band, it is considered oversold and when it is trading at the top of the band it is considered overbought.