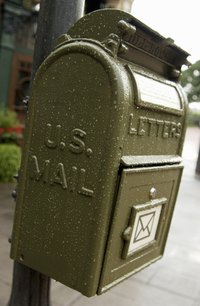 Sending out letters to businesses, members of groups and associations can sometimes be difficult because you do not know the names of everyone who will see your letter. If you need to send out the letter the opening line with the greeting should be well thought out so that people do not feel uncomfortable when reading it. The letter should clearly show that it is open for everyone in the group to read.
Write the address of the location you are writing the letter to and write down the date that you are sending the letter on the next line.
Leave a space blank on the page and place the opening greeting on the page. If you do not know all the names of the people you are writing to, place "Ladies and Gentlemen" in the greeting. The example would look like this; "Dear Ladies and Gentlemen." If the people are all men or all women you can write, "Dear Gentlemen" or "Dear Ladies." Write down a comma after the greeting and start the letter.
Write the name of the group in the greeting if you are writing to a whole group of people. "Dear Girl Scouts of Rochester" or "Dear Members of the American Legion" or "Dear Members of the St. Mary's Church" is appropriate.