High school graduation is a milestone occasion, and many people choose to celebrate the graduate with a card or gift. Rather than relying on the pre-printed message in the graduation card, you can compose a personal note to the graduate to celebrate her accomplishment. Consider your relationship to the graduate when composing the message -- if you don't know her well, don't write an overly personal message. Parents, family members and close friends, on the other hand, can send personal greetings to the graduate.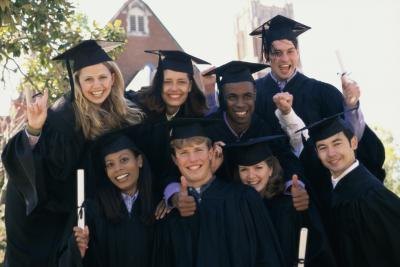 (Purestock/Purestock/Getty Images)
Step 1
Brainstorm about specific topics for your graduation card message. A generic "Congratulations on your graduation" message can seem impersonal and distant. Think about something specific that the graduate accomplished, or look ahead to his future. Identify the item that you want to focus on in your message. For example, if the graduate was the salutatorian of his class, then you can focus on his academic achievement in the card.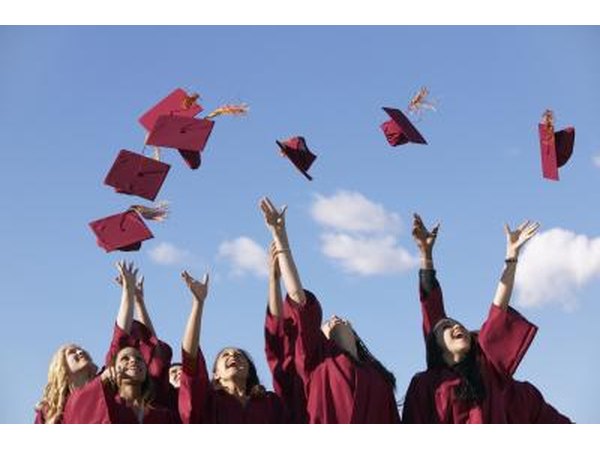 Digital Vision./Digital Vision/Getty Images
Step 2
Offer inspiration for the future in your message. The high school graduate faces a full future, whether she is going to college, traveling abroad or beginning her career. Think back on that time in your life, and come up with some useful advice. For example, you can tell the high school graduate who is starting college to "explore courses outside of your comfort zone. The knowledge you will gain will benefit you for the rest of your life."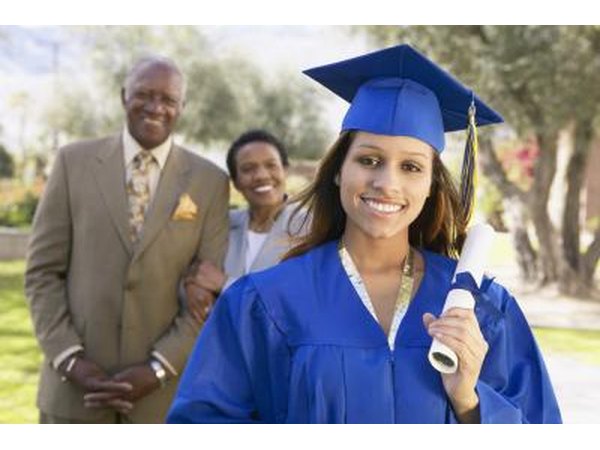 Digital Vision./Digital Vision/Getty Images
Step 3
Reflect on the graduate's life. High school graduation marks the end of childhood and the beginning of adulthood. If you are a family member who has watched the graduate grow up, recall an important memory that the two of you share in your note. For example, you can think back to the graduate's kindergarten graduation and discuss how, at the time, that seemed like a milestone occasion. Discuss how the graduate continues to impress you with his accomplishments.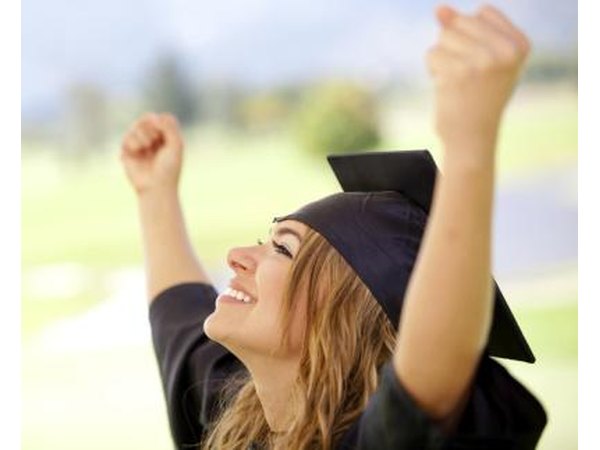 Andreas Rodriguez/iStock/Getty Images
Step 4
Express your happiness for the graduate. High school graduation is a gratifying experience for graduates, so let your graduate know that you share in her happiness. However, be specific. For example, you can say "I know how hard you worked for the last four years, and you deserve a summer full of relaxation before you begin your college studies."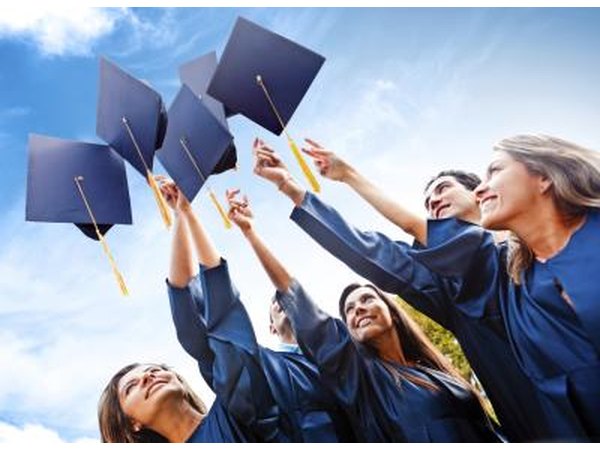 Andreas Rodriguez/iStock/Getty Images
Tips & Warnings
To add a personal touch, write "Dear (Graduate's First Name)," at the top of the card, and sign it with your name and a signature like "Love," or "With much pride."
Promoted By Zergnet