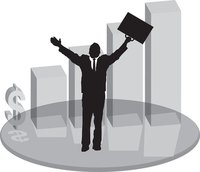 A Request for Proposal is an organization's opportunity to solicit bids for pending projects, usually from a list of preferred or approved providers. Responding to RFPs has been standard operating procedure for firms working with government entities for years and has since expanded to include private and public companies nationwide. The RFP response is a crucial step in securing new business and is an opportunity to stand out from competitors when bidding for projects. The development and timely submission of an RFP is the first, and often only, chance to make a good first impression.
Review the RFP requirements and deadlines to ensure you adhere to each and every aspect of the request. A well-constructed RFP will clearly direct your efforts.
Write a letter of transmittal, the RFP equivalent of a cover letter. This is your opportunity to show a prospective client how your solutions will fit the specific needs of the RFP issuer and clearly indicate your unique value proposition. Be specific when explaining what makes your company the best solution and avoid vague, industry cliches.
Respond to each of the requirements of the RFP in the same order they are outlined in the original document.
Review and proofread the document before submission. Make certain to have several colleagues contribute to this process.
Submit the RFP response before the deadline.