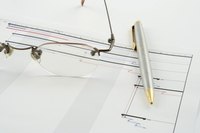 Quality control covers all types of business from manufacturing to health care. Quality control improvements can be made in virtually every business process. This can be done by assessing all aspects of your business, planning and implementing changes, and continuing to study how your business functions. It does not have to be a time consuming or difficult procedure just because it is for the long-term benefit of your business.
Research quality control basics. There are more methods and theories relating to quality control than can be summarized here. It is good to learn the basics but do not get bogged down in too many theories and methods. Be selective.
Train your staff to use statistical methods in quality control. You want your staff to be on the same page as you. Hold regular meetings and training seminars. Familiarize your staff with problem solving concepts such as Six Sigma DMAIC -- design, measure, analyze, improve and control.
Analyze your company operations. There are various methods for analysis such as check lists and balanced scorecards. Analyze your company from different perspectives, such as financial, customer, business process and development. Assess each area to find the strengths and weaknesses.
Cut waste. Ask yourself these questions: Are you spending too much on office supplies? How can you make products just as high in quality but for a lower cost? Are all your employees effective? Can jobs be reasonably merged? The answers to these questions may lead to reduced costs and improved quality.
Set benchmarks for improvement. Move beyond sales targets to include customer responses and assessments, improvements in your business processes, and more effective product development and testing.
Compare your benchmarks and your quality control assessments to other companies. Examine where they are doing better than you and analyze the reasons.
Assess the effectiveness of your quality control changes. If the changes that you have made are not working and benchmarks are not being met, examine the reasons and find alternative solutions. Quality control is a continuously evolving business strategy and there are no one-time fixes.