Cutting back on the amount of sugar in your diet not only helps with weight loss, but it may also improve your health. Added sugar in your diet has nothing to offer but empty calories, and finding healthy substitutes not only helps you save calories but boosts your nutrient intake too. Consult your doctor before starting any weight-loss diet.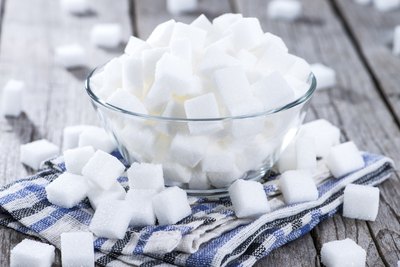 Sugar and Healthy Diet
Currently, Americans get about 16 percent of their daily calories from added sugars in the form of high-fructose corn syrup, white sugar, brown sugar, raw sugar, syrup and other sweeteners. If you follow a 2,000-calorie diet that's 320 calories.
The American Heart Association recommends women limit their intake of added sugar to 100 calories, or 6 teaspoons, and men to 150 calories, or 9 teaspoons, a day.
Cutting out these unnecessary empty calories can help with weight loss.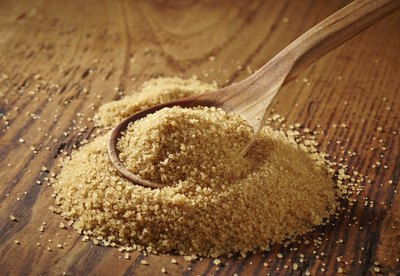 Ditch the Sugar Bowl
The first place to start when trying to cut back on your sugar intake for weight loss is to stop or limit the amount of sugar you add to food. Try to limit the amount of sugar you add to coffee or tea to 1 teaspoon, or, even better, drink it without the sugar.
Add fruit to your waffles or pancakes for sweetness to help reduce the amount of syrup you need. In baked goods, use pureed fruit such as applesauce or bananas in place of your sugar. The fruit may also serve as a substitute for eggs and oil.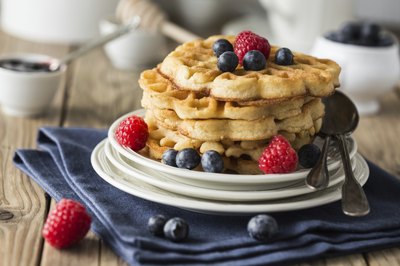 Limit Foods With Added Sugar
Most of the sugar in the diet comes from unhealthy processed foods -- including soda, energy drinks, cakes, cookies, fruit drinks, ice cream and candy -- that add very little nutritional value to your diet. Cutting out these foods not only reduces your overall sugar intake but also reduces your calorie intake, which is essential for weight loss.
To put it in perspective, one can of cola contains 150 calories and 39 grams of sugar, which is equivalent to 9 teaspoons of sugar.
So instead of soda, drink water flavored with a spritz of lemon or lime. Or add a splash of cranberry juice to your seltzer water for fizz and a touch of sweetness. If you're on the go, throw a few sliced strawberries into your water bottle for all-natural flavored water.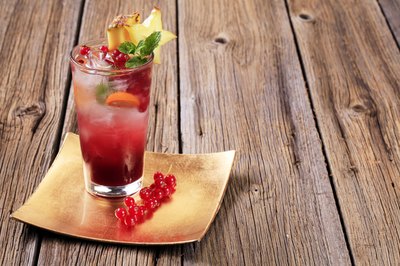 Add Fruit for Sweetness
Not all sugar is bad. Fruit is a natural source of sugar, but with fruit you also get vitamins, minerals and fiber, and you don't contribute to your added sugar intake. To satisfy your need for something sweet when cutting back on the sugar in your diet, reach for a piece of fruit.
The fiber in the fruit may also help you in your weight loss efforts. Fiber is a satiating food, which means it keeps you feeling full longer and may help you eat less.
Naturally sweet raspberries, strawberries, pears and apples are low in calories and high in fiber.