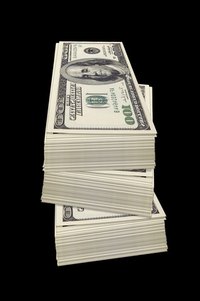 Sending money across the country or halfway around the world is simple and easy. Services such as Paypal and Western Union allow you to send money online using your bank account, debit card or credit card. You do not even have to leave home to send money worldwide. You can use your computer and Internet connection.
PayPal
Click on "Add Funds" under the "My Account" section of PayPal. You will need to add your bank if you have not done so already. Type in the amount of money you would like to transfer to your PayPal account from your bank account. This will take three to five business days to clear.
Click on "Send Money" after the money appears in your PayPal balance. Enter the recipient's email address and the amount you wish to send. Click on the "Personal" tab and select "Gift". The recipient will receive an email asking him to create a PayPal account in order to receive his money. The recipient will be able to transfer the money from his PayPal account to his bank account.
Western Union
Click on "Send Money", then "Send Money Online."
Select the state you are sending money from, and then select the country you are sending money to.
Select the transfer service. Western Union offers six different ways to send money: Money in Minutes, Economy, Next Day, Overnight Home Delivery, Global Account Transfers and Direct to Bank.
Money in Minutes lets your recipient pick up your gift almost instantly at his nearest Western Union location.
Economy lets your recipient pick up your gift after 72 hours at his nearest Western Union location.
Next Day lets your recipient pick up your gift the next day at his nearest Western Union location.
Overnight Home Delivery delivers your gift to the recipient's home address overnight via Fedex. Your money will arrive as a Visa prepaid Card.
Global Account Transfers allows you to send a large amount of money to anyone worldwide. You will need to sign up for an account to use this service.
Direct to Bank allows you to send your gift to any participating bank in the United states. You will need your recipient's bank account and bank routing numbers.
Pay using Visa or MasterCard only.