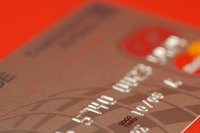 As more companies are embracing e-commerce marketing, they are finding the need to accept online payments for their products or services as a convenience to the customer. When developing a website, there is a webstore option that allows businesses to sell products and accept payments. These may be limited and therefore you may want to use a third-party shopping cart instead. PayPal works as a payment gateway that allows businesses to accept all major credit cards and PayPal for products as well as create invoices for services that customers can pay for online.
Register for a PayPal account. Registering for an account requires only an email address to start. There is a specific business account that offers added benefits and discounts on PayPal service fees over the other tiers. All memberships are free. You will need to add your Social Security number and link the PayPal account to a bank account in order to become verified.
Click "Merchant Services" once logged into your account. This will bring you to where you can set shipping and tax preferences or create buttons for products or services.
Click "Buy Now" button on the top of the page. You will be directed to the page that allows you to put in information regarding the product price and options. Once all settings have been organized, click "Create Button" at the bottom of the page. Now there will be an HTML code that can be inserted into your webpage.
Open web design software through your webhost or the HTML script if you are designing a website without software. If using software, select the HTML or script box and insert it where you would like the button to appear. Copy and paste the HTML code from the PayPal website to the HTML box. The code can be directly put into the HTML script if a website is being designed from scratch.
Repeat Steps 2 and 3 for other buttons for products on the website. PayPal will save all buttons in the event you need to make similar buttons or change settings on one of them for your business.