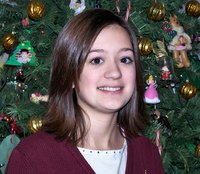 Like most teens, you may find that the best way to express your personality is through fashion, jewelry and grooming. While your parents may not be enthusiastic about your desire to change your hair color, you can provide key information about the coloring process to help change their minds. When convincing your parents to let you dye your hair, choose the color option that is suitable for school, safe for your hair and age appropriate.
Agree to cover all or a fraction of the cost required for the before and after treatments. Coloring your hair requires follow-up processes, including touch-ups and deep-conditioning treatments. Create a plan to repay your parents if you cannot afford the treatment costs. Your parents may warm to the idea if you assume total financial responsibility.
Provide color samples or craft a virtual picture. Avoid making general statements such as, "I want to dye my hair," or, "I want to improve my look." Instead, use picture samples that demonstrate your color selection. If possible, use an online computer program to change your hair color virtually. Programs vary, so refer to the manufacturer's instructions.
Opt for a temporary or semi-permanent product. Both of those color products do not attach to the hair cuticle permanently, making either a fitting option for a teen.
Choose from temporary options. When making the case for coloring your hair, emphasize that the change is temporary. Some colors can last for just one day. Select from gels, sprays and foams. Semi-permanent dye is available in a kit.
Discuss product safety. Explain that semi-permanent and temporary color contains zero to minimum levels of developer, peroxide and ammonia and, when applied properly, do not damage hair.
Decide on how the product will be applied. If going to a salon, ensure your parents offer a final approval. Also ensure you have their approval if a hair color product does not meet the requirements set forth in any of your previous agreements. Temporary colors and semi-permanent dye can be applied at home or by a professional colorist. If necessary, a parent can apply the dye by following the instructions provided.