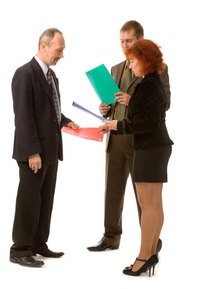 Testing plays a critical and often overlooked role in systems development. Many developers run through a limited testing process only to check that the system performs the basic functions intended. They often test for the major risks such as invalid data and system overload but rarely test the system for functionality issues or business needs. A system that does not meet the business need is practically useless. A proper test plan will ensure that a system works in both a technical and business sense.
Gather a test team that includes both technical experts and business experts. Testing the account payable system should involve employees from accounts payable who can identify problems with how the system runs. Technical experts will have the ability to identify problems with the coding.
Document the test plan objectives. Identify all of the business and technical functions the testing will address. Also keep in mind any third-party programs that will interface with the new system. Create a list of scenarios that will test every function of the system.
Write the test plan. The plan will outline each step a tester will execute while testing the system. Include all of the data to input into the system, along with the predicted result. Include all scenarios typical of normal system use.
Assign a tester or group of testers to each task required by the test plan as defined in Step 3. Ask the testers to take thorough notes. Provide a common space for documenting test results on each test script, which will allow the user to document issues and successes on one document while the information remains fresh.
Review the test results. Modify the code as necessary to meet business needs.