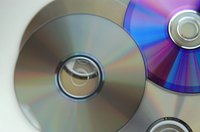 Oracle Applications or Apps can be used to create almost any records or documents needed to run a small business. It allows you to create invoices, cut checks and manage accounts from one platform. The software uses Oracle's main Oracle relational database management system technology. Some of the programs available are Oracle Customer Relationship Management (CRM), Oracle Financials, Oracle Order Management and Oracle Inventory.
Things You'll Need
Oracle Project Billing software
Oracle Project Billing account
Creating An Invoice In Oracle Apps
Create a contract project and approve it. Make sure to specify a valid project manager for the particular project.
Enter an agreement for the project, then enter the amount of funding used from that agreement for the particular project.
Go to the funding Inquiry form, query by project number and spread out the funding in the revenue lines. Enter a revenue budget equal in amount to the funding allocation, or create an automatic revenue budget.
Enter the project in the Event Form, putting in the event date and invoice amount. Enter the revenue amount as well.
Run the process Generate Draft Invoice, which produces a draft. Go to Invoice Review form to approve and release the invoice. Run the process Interface draft invoices to Receivables. On the Accounts Receivable menu run the process Auto Invoice. Print the invoice.