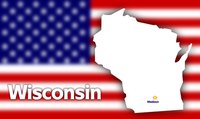 Resale businesses can sell tangible items such as furniture, clothing and accessories or other furnishings. A reseller can also sell services such as cable, electricity or Internet services. Regardless of the type of resale business you start, the state of Wisconsin requires that you apply for the appropriate certificates and permits. Operating without the required permits is illegal, and you can incur hefty fees. Fortunately, obtaining such permits is a simple process.
Things You'll Need
Location for business
$20
Decide what type of merchandise or service you will sell. The type of products you sell will affect the type of license you will need.
Choose a location for your business. You will need a physical business location to apply for a reseller's permit.
Submit a request for a business and tax registration certificate. Be ready to pay a $20 registration fee. The state of Wisconsin may request a security deposit of up to $1,500. A history of unpaid back taxes is one reason for a security-deposit request. The Wisconsin Department of Revenue normally returns the security deposit after 24 consecutive months of complying with tax laws.
Apply for a seller's permit. The permit is valid for two years. If you plan to open multiple locations, you must request a permit for each location. Expect to receive the seller's permit after the Department of Revenue receives the deposit, if requested, and the business and tax registration application.
Get an employer identification number (EIN) if you plan to hire employees. You will need a EIN to file payroll withholdings.
Create a database of suppliers and vendors for your business.