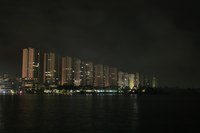 It can be difficult for you to properly calculate how much insurance you need for your condominium. Traditional homeowner's insurance is calculated by the cost to rebuild the structure, which insurance companies can reasonably determine when preparing quotes. Condominium insurance, however, is calculated primarily by the cost to replace the contents within the home. You must provide this information to your insurance agent, and therefore you must do some preparatory work before calling for a quote. In addition, new insurance requirements for lenders using Fannie Mae mean you must also know the approximate appraised value of your unit.
Calculate the approximate value of your contents. Eileen Sutz, an Allstate insurance agent, states that "if [you] were to turn [your] condo upside down, everything that falls out is a content," according to MSN Money.
Review your homeowners' association master insurance policy to see how much of your unit's structure is your responsibility to insure. Typically, you must insure at least some of the interior structure such as cabinets and fixtures.
Calculate the approximate replacement cost of the structures for which you are responsible. You can obtain replacement cost quotes from any interior remodel contracting company, or a local hardware store with a contracting team. Your homeowners' association may supply you figures to use as well.
Provide these figures, along with any other requested information, to your insurance agent. He will return to you a quote for the cost of insurance on your home.