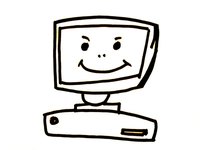 In a hire purchase agreement, you agree to pay a set weekly or monthly amount in exchange for a product. This means that while you already have the product in your possession, you also owe the original owner until it is paid off in full.
You can terminate a hire purchase agreement in several ways, but they all result in you either paying for the product outright or surrendering it.
Find someone else to take on your hire purchase agreement. In this case, your "buyer" will take possession of your product and take over the payments. The agreement itself is not cancelled, but your obligation to it is.
Cancel the purchase outright if you bought it very recently. This rule varies depending on state and country, but many places have a three-day grace period during which you can return your goods and completely end your obligation at no cost.
Return the goods to the owner in a workout return arrangement. She may accept them on the condition that she will sell the goods for the best possible price and you will be liable for the difference between whatever you owe and whatever she gets for them. So, if you owe $1,000 on a laptop and the owner sells it for $800, you will still need to pay the owner $200.
Try to return the product and cancel your payments if you have paid more than half of what you owe. This is not always possible, but it is worth looking into, especially if the product is still in near-new condition.