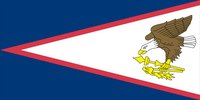 An unincorporated territory of the United States, American Samoa is located in the South Pacific Ocean, near the sovereign nation of Samoa. The economy of Samoa is based primarily on the fishing and agricultural industry—tuna canneries account for about 80-percent of American Samoan employment. Agricultural products of American Samoa include: coconuts, vegetables, bananas, papayas, copra, taro, yams, dairy products, and livestock. The main trading partners of American Samoa are Australia, Samoa, New Zealand, Indonesia, and India. The American Samoa government regulations allow, three or more individuals—a majority being U.S. citizens and one American Samoan resident—to incorporate within American Samoa.
Things You'll Need
Articles of incorporation
Employer identification number
Business bank account
Facility
Draft the articles of incorporation. The articles of incorporation—also called articles of association, is a document that gives the details about a business' location, mission, owners, and shares and share values—if applicable. Download coollawyer.com for an articles of incorporation sample. The articles are signed before a notary, who will then notarize the document for submission to the American Samoan Government (ASG).
Submit the articles of incorporation to the American Samoan attorney general. The attorney general will forward the articles of incorporation to the ASG treasurer. The treasurer forwards the articles to the governor for approval. Once the articles are approved by the governor, they are recorded by the Territorial Registrar. After the incorporation fees are paid, the ASG treasurer will issue a Certificate of Incorporation for your company.
Apply for an employer identification number (EIN) with the IRS. The EIN number is issued from the U.S. Internal Revenue Service (IRS) upon the filing of form SS-4. An EIN is needed for the establishment of a business bank account—which should also be done at this time. The IRS website has an online EIN assistant feature that allows you to apply online for the EIN, and receive the number upon form completion.
Secure a location for your business. If you do not have a place of business, you will need to secure a location at this time. If your business will consist of tangible goods that will be sold to the residents of American Samoa, find a location with high-visibility, and high-traffic areas, to increase profit potential. You might want to start by leasing a facility, with a payment that fits your budget, and is suitable for expansion. Once your business grows, it will be easier to secure financing to build or purchase your own building.
Meet all annual requirements to maintain business status. If there are licensing requirements that apply to your business that must be meant annually, make sure that you meet these requirements. You will also have to submit an annual income tax filing with the IRS.