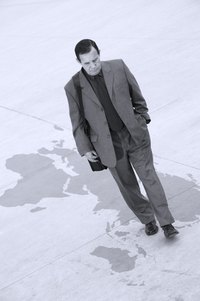 Expanding your business internationally can bring with it many rewards and opportunities. Some entrepreneurs have chosen to start businesses in the Canary Islands for reasons ranging from the tax advantages to the proximity to Spain and the rest of the European Union. If starting a business in the Canary Islands is one of your goals, then the steps to take include researching the market, registering the business, finding a suitable location and employing staff.
Conduct market research to determine areas of opportunity. The Canary Islands are an autonomous archipelago of islands within Spain. Opportunities exist in tourism or providing services to the tourism industry because 80 percent of the region's gross income is derived from tourism. Additionally, companies set up in the Canary Islands as a springboard into the rest of Spain and the European Union. The Special Economic Zones in the Canary Islands offer much lower corporate tax rates than Spain; the corporate tax rate is 32.5 percent in Spain, while only 4 percent in the Canary Islands.
Register the business. A new business submits an application and a detailed description of the business to the Official Registry. Once the application is accepted, a registration fee must be paid.
Find a location. Tenerife is the largest of the Canary Islands and can be a good area to set up your business. The Promotion and Investments Society of Tenerife, officially called SOFITESA, is a good place to start, since they are tasked with assisting businesses to set up on the island.
Hire staff. There are several staffing companies and job boards to choose from. One of the oldest job boards is Infojobs. In addition, you can try Infoempleo or the Spanish affiliate of Monster for candidates. If your company is not a service company, but either a reseller or manufacturer, you will also have to source suppliers of raw materials and arrange for transportation to the island.