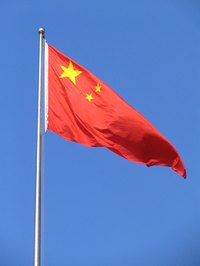 Exporting products to China is becoming an increasingly profitable opportunity. China's rapidly emerging economy has led to more Chinese consumers with large disposable incomes. Due to the diversity of the Chinese economy and its associated bureaucracy, exporting clothing to China requires diligence and careful research. Abiding by import regulations, knowing the local market and engaging with knowledgeable distributors for your product increases the likelihood of a successful and rewarding enterprise.
Conduct thorough market research regarding your product. China is a vast and complex market and its consumers hold well-established brand names in high regard; thus finding a market niche can be tricky when marketing little-known brands. The U.S. Department of Commerce in China as well as private consulting companies can help you with such research.
Register your patents, trademarks and copyrights with the State Administration for Industry and Commerce (SAIC). Although brand protection is improving, the counterfeiting of goods in China continues to be widespread. Registering your trademark will give you some legal protection against the counterfeiting of your goods.
Establish a joint venture with a business partner in China who will take care of distribution and sales issues. A good partner will be knowledgeable in the local business environment, have a good personal and business network, and be familiar with China's complex bureaucracy and laws. Having a partner in the export business is often a more viable alternative than distributing directly (which requires local knowledge) and setting up a local company (which is often expensive).
Obtain a knowledgeable legal counsel before signing any contracts. Specify exact payment and performance terms with your business partner. Be aware of any legal regulations that are specific to both China and local provinces or cities that may affect any contract you sign.
Engage the services of a shipping company. Due to China's large export and import market, the majority of shipping companies will ship there. As the relationship between a shipping company and an exporter is often a long-term one, conduct careful research before selecting a company.
Prepare to abide by any taxes and import regulations that are imposed by the Chinese government. Being familiar with China's import regulations will help you avoid any delays when shipping your items to your destination, as well as planning for any financial obligations on your behalf.