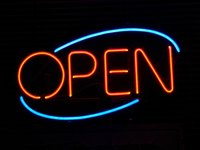 The island of Bali, located between Lombok and Java, is part of Indonesia. Bali is Indonesia's top tourist destination, according to the Bali Tourism Board. As of 2009, the population of this exotic island stood at over 3 million inhabitants. Many of these were, and continue to be, foreign investors and expatriates who have established businesses in Bali.
Research in advance. Determine the type of business that stands the best chance of establishing a successful niche. Identify and contact any local business set-up experts--perhaps an agency, law firm, consultant group or other start-up organization. Verify their licenses to ensure that they are duly registered with the relevant authorities; you certainly don't want to do business with blacklisted firms or those with questionable backgrounds.
You will also need a visa and work permit to set up a business in Bali if you are planning to live there.
Open a bank account with a local Indonesian bank. Indonesia is a favorite with foreign investors because of its strict customer privacy policy.
Request to be set up with a PMA (Penanaman Modal Asing), which means that you are a 100 percent direct foreign investor (that is, your firm will be 100% foreign-owned). This translates to your company having limited liability under Indonesian company regulations. The PMA is your best bet in terms of protecting your foreign-owned company. (Application documents are prepared in Indonesian, although they can be translated into English.)
Get the required licenses and documents. These include a Company Regulation Act (AKTA), available from the notary public, along with a Company Business License Letter (SIUP), Company Locality Letter, Company Tax Number (NPWP), Locality License Application, BPKM and Company License (TDP). All these forms are used in applying for the formation of a PMA. The business agent who is handling your business registration procedure will obtain them from the Indonesian government on your behalf.
Submit the following required information to your business agent: the name of your proposed company, company location, passport copies (preferably yours and any proposed directors'), verifiable overseas address, description of your company's main business occupation and a signed shareholder agreement between you and your directors.