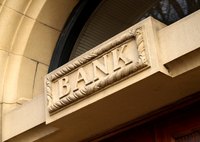 In the 21st century, consumers from all over the world are embracing electronic banking. The speed, efficiency and ease with which consumers can make transactions, deposit money and withdraw from ATMs often outshines the alternatives of visiting a banking center. In Canada, one of the major banking institutions is Scotiabank. This bank offers a wide variety of services and programs to its customers--including online money transfers. If you need to send money to someone else, you can use your Scotiabank account.
Enroll in online banking at Scotiabank, if you have not already. To enroll, you will need your Scotiabank account number, your Social Insurance Number, your date of birth, address and primary telephone number. You must also create a unique online user identification and password.
Collect the email address for the person who will be receiving the money from you. This is essential. Also, discuss with this person the security question you will be using to send the money. The recipient must know the answer to this question to receive the funds.
Log on to your Scotiabank account. Click on the "banking" tab. Find the "Interac Email Money Transfer" button. Click on this. Enter the email address for the party who will be receiving the money.
Enter the Canadian dollar amount you wish to send to this person. Write in the security question that you discussed with the receiving party. Double-check all information and click "confirm." The money is immediately deducted from your account and held in "escrow."
Contact the receiving party. The funds are immediately available after you make the transfer. The fee for this process is $1.50 per transaction. The receiving party must log on to her email, click on the link sent by Scotiabank, enter the answer to the security question and then either deposit the money into her account or receive a paper check.